A Coalition of Muslim Staten Islanders Meet with Eric Adams and Other Mayoral Candidates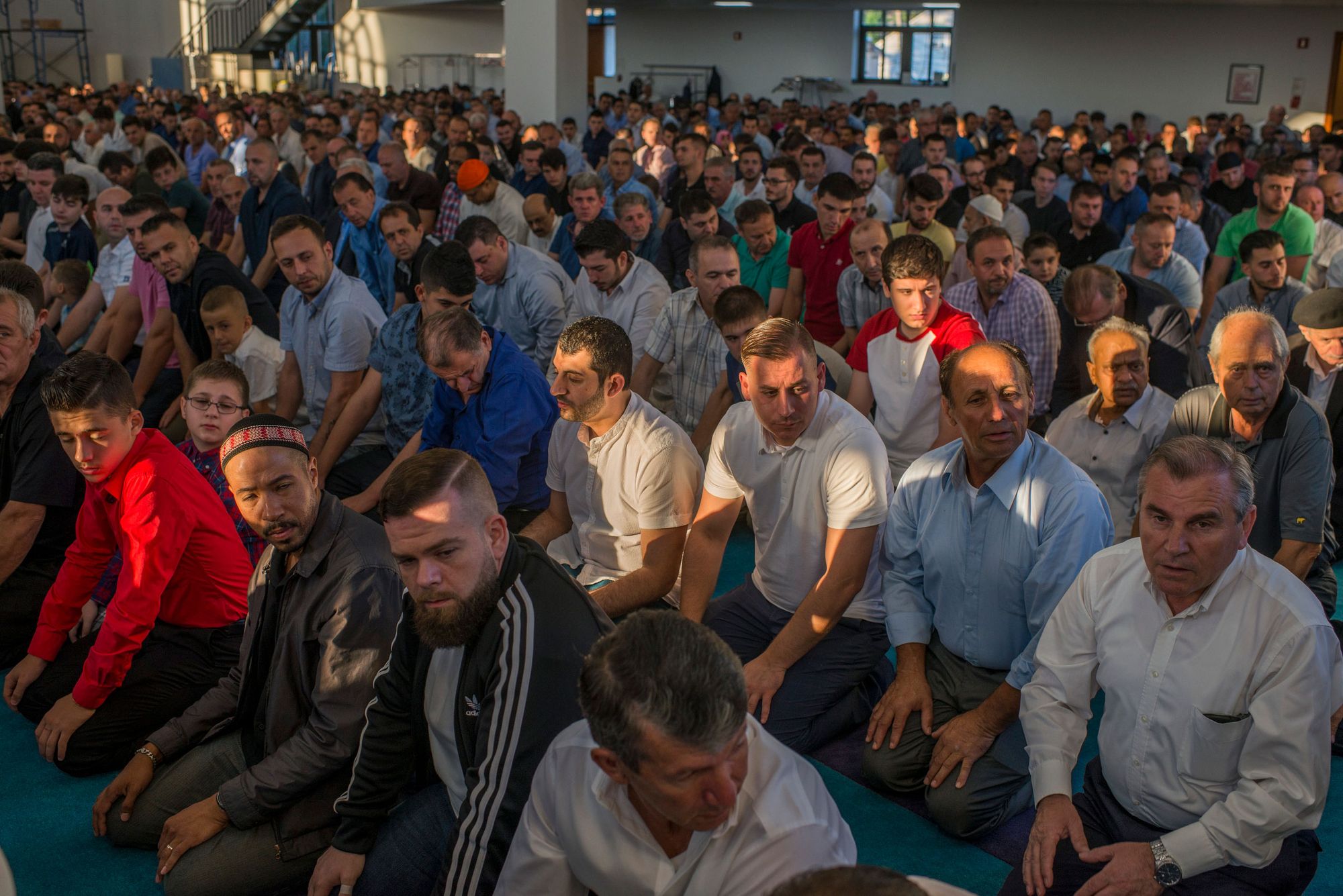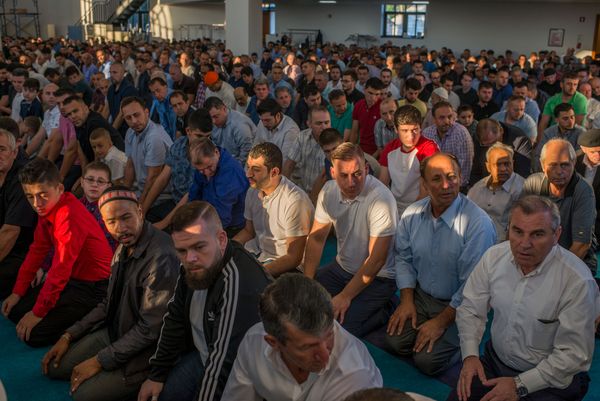 NYC Mayoral candidates have begun courting a growing demographic of reliably Democrat-leaning Staten Island voters: Muslims.
Arabs, in particular, are one of Staten Island's fastest growing ethnic groups. From 2000-2011, the population increased by 113 percent. The statistic mirrors upward Muslim immigration trends across the nation. US wars and foreign policy in the Middle East have contributed to Muslims making up a majority of the world's displaced people.
Unlike many communities on Staten Island, NYC's Republican stronghold, Muslims tend to vote blue.
Brooklyn Borough President, Eric Adams became the first candidate in a wide field of 2021 mayoral hopefuls to speak with the Island's Muslim community during a virtual meeting last month. Participants made up a multi-ethnic coalition of over 30 Arab, South Asian, Black, and Eastern European Muslims. Local organizations present included Bait-ul Jamaat, Muslim Sisters of Staten Island, ICNA Staten Island, and Muslim American Society Staten Island.
Adams attempted to use his background as a retired Black NYPD officer to relate to Muslims, who are still wary of the agency's unlawful surveillance campaigns targeting them.
"When you speak with the Muslim brothers and sisters here in Brooklyn, they're going to tell you about the days when I stood up when your mosques were been infiltrated by police departments," said Adams.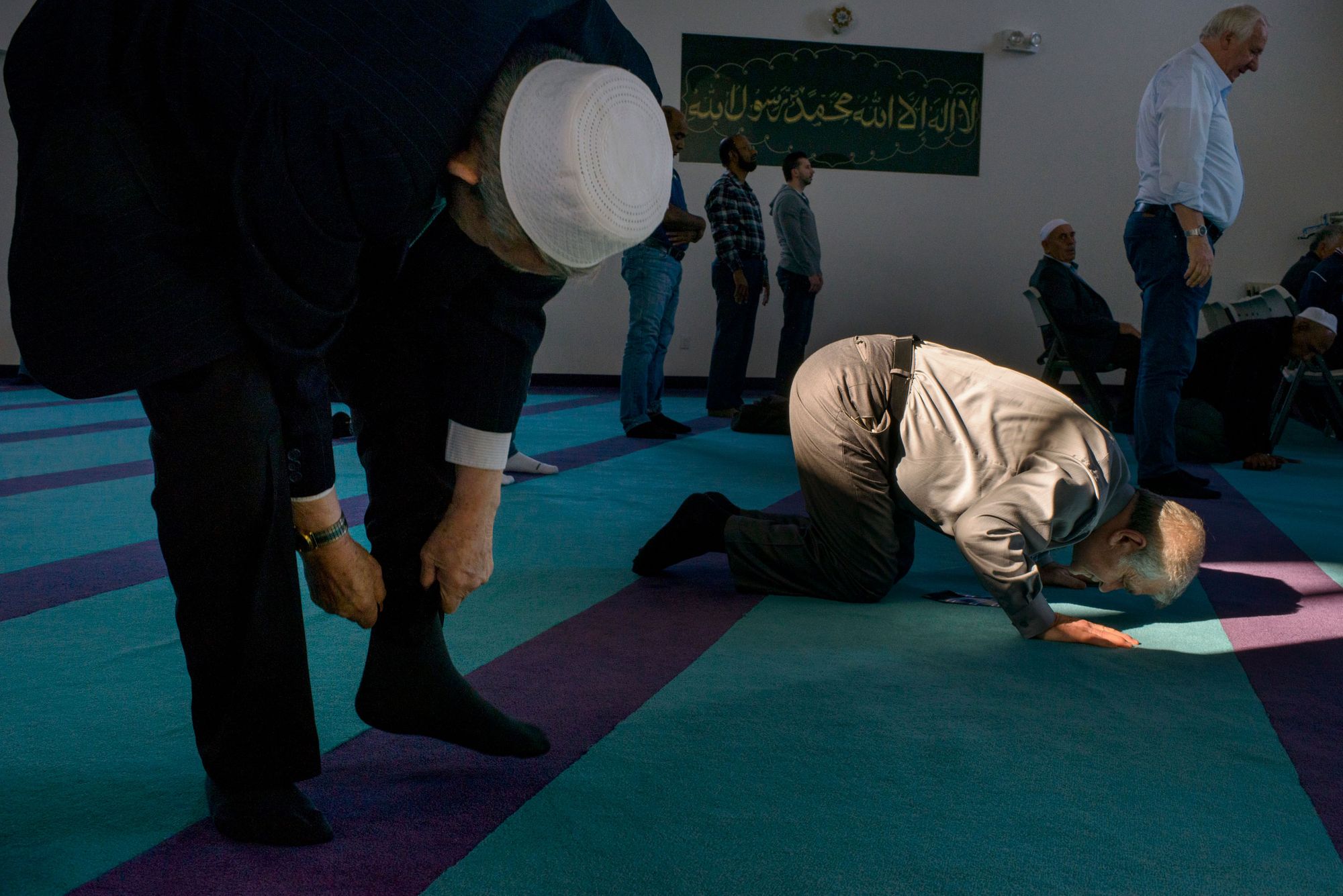 The Albanian Islamic Cultural Center in Tompkinsville was one of hundreds of NYC mosques that have been under surveillance by the NYPD's Demographics Unit. A police report botched basic information about the community, such as the country most worshipers immigrated from. Eventually, the unit was disbanded, but similar NYPD surveillance programs still exist.
Adams first became determined to change the NYPD from within after experiencing police brutality as a teenager. Over his 22-year police career, he often publicly criticized the department for its poor relationship with Black and Latinx communities. In a recent interview with the City, Adams described various ways he believes he was retaliated against.
When moderator Ahmad Naser questioned his position on defunding the police, he said he didn't subscribe to using "bumper stickers or slogans" but added, "I believe every agency in this city must do their job correctly without wasting taxpayer dollars and that includes the police department."
Adams outlined three ways he would decrease the police budget if elected—lessen the need for overtime by enabling officers to testify at court hearings via Zoom, hiring civilians to perform the NYPD's clerical duties, and demilitarizing the department. He added he would reallocate funds to "proactive ways of preventing crime, not just responding to crime."
"When women in your community were being attacked for wearing a hijab, I stood with the family members and showed my support to stop the abuse and harassment," added Adams.
He was likely referring to a solidarity bus ride he led in 2018 after a Muslim woman was harassed while on the S53 bus from Bay Ridge to Staten Island. Hate crimes reported against Muslims in the U.S. initially appeared to peak in 2001 after September 11. But during Donald Trump's presidential campaign in 2016, the number of assaults reported against Muslims reached a new high.
Adams cited his support of one of the largest demonstrations in NYC against Trump's Muslim Ban in 2017. About 5,000 people attended the demonstration at Brooklyn Borough Hall organized by the Yemeni community.
He also promised that Muslim New Yorkers would be well-represented on his city hall staff, in city agencies, and as city service providers, "What people often ignore is understanding the customs and culture of a particular group makes it easier to give help to someone who's in need."
Faton "Tony" Kodza, the owner of The Grand Sahara restaurant in Dongan Hills, asked how Adams would revitalize small businesses impacted by the city's lockdowns and other COVID-19 restrictions.
Adams delved into a three-part strategy: "Number one, we're going to fight like heck that the money that's coming in from the federal government in the next round of stimulus gets down on the ground for everyday small businesses."
He continued, "We need to recycle our dollars here."
Adams said he would ensure more of the $25 billion spent annually on procurement for the city government's goods and services would go to contracts with NYC small businesses. Finally, he promised to "get the city agencies off the backs of our small businesses" by cutting red tape for permits and other city documents and putting in place warnings rather than automatic fines for small business infractions.
Naser posed the question, "If you go to Israel, will you spend equal time in Palestinian areas, if you go to India, will you spend equal amounts of time in Muslim areas, and if you go to China, will you spend equal amounts of time with the Uighur community?" He added that NYC's mayor often takes on a de facto role as a foreign ambassador.
Adams replied, "My passport is filled with Muslims destinations." He pointed to his visits to Palestinian territory in Israel, Turkey, Pakistan, and Senegal. Though Adams--along with seven other top mayoral candidates-- has declined to support the Boycott, Divest, Sanctions movement against Israel.
Foreign policy is the second most important issue for Muslim voters after the economy, according to a national 2016 post-presidential election survey. As a voting bloc, many Muslims in the U.S. identify with conservative family values but still overwhelmingly support Democrats, having moved to the left significantly after September 11. In the 2020 Democratic primary, Bernie Sanders was the most popular choice among Muslims in the U.S with many still scarred from their experiences in the country after the terror attack.
"I couldn't drive my minivan with the window open; I had my three children all the time with me [in the car] but unfortunately at any stoplight I always get the comments and people even throw things at my car window," said Shahana Masum, a Staten Island social worker, in an interview with Plea For the Fifth.
"It was a daily struggle hearing that I'm a terrorist and go back where Osama bin Laden is," she added of her experiences on Staten Island at the time.
Masum is the community outreach liaison for the Muslim Sisters of Staten Island and served as a delegate nominee for Sanders' 2020 presidential run after also campaigning for him back in 2016. She grounds her local activism in her religious beliefs.
"My faith says that wherever you live, that's your nation, and I cannot eat better food when my neighbor is hungry-- these are the teachings of Islam," she said.
She drew an analogy of Muhammed and his followers' migration from Mecca to Medina to the migration immigrants make to the U.S.
"The people couldn't love Medina because that's not their motherland, and they missed Mecca, so then prophet Muhammed made a prayer which is called dua to put love and mercy in this land and since then they started loving Medina."

Staten Island's Muslim coalition has yet to endorse anyone for this year's ranked choice mayoral primary.
"I choose for my community, that's why sometimes maybe there's somebody I like, but my community wants somebody else, I will prefer that," said Masum. The coalition has scheduled similar online meet and greets with additional candidates, including former presidential candidate, Andrew Yang, and NYC Comptroller, Scott Stringer. Adams who calls himself a "pragmatic progressive", is considered a more moderate option because of his positions on policing and real estate development.
According to a Muslims for American Progress report, about 22 percent of Muslims in the U.S. live in NYC, and they account for 9 percent of NYC's population. Adams encouraged the participants at the meeting to organize in their community, "It's time to fully engage throughout this entire city, so the powerful Muslim vote and your voices would be heard."
---
Cover Photo: Men pray at the Albanian Islamic Cultural Center in Tompkinsville.
CREDIT: Photograph by Gareth Smit