Amazon Under Pressure: The Grassroots Movement to Unionize a Workforce
Amazon fired Christian Smalls during the pandemic, and now he's leading a nonstop protest to unionize workers in Staten Island.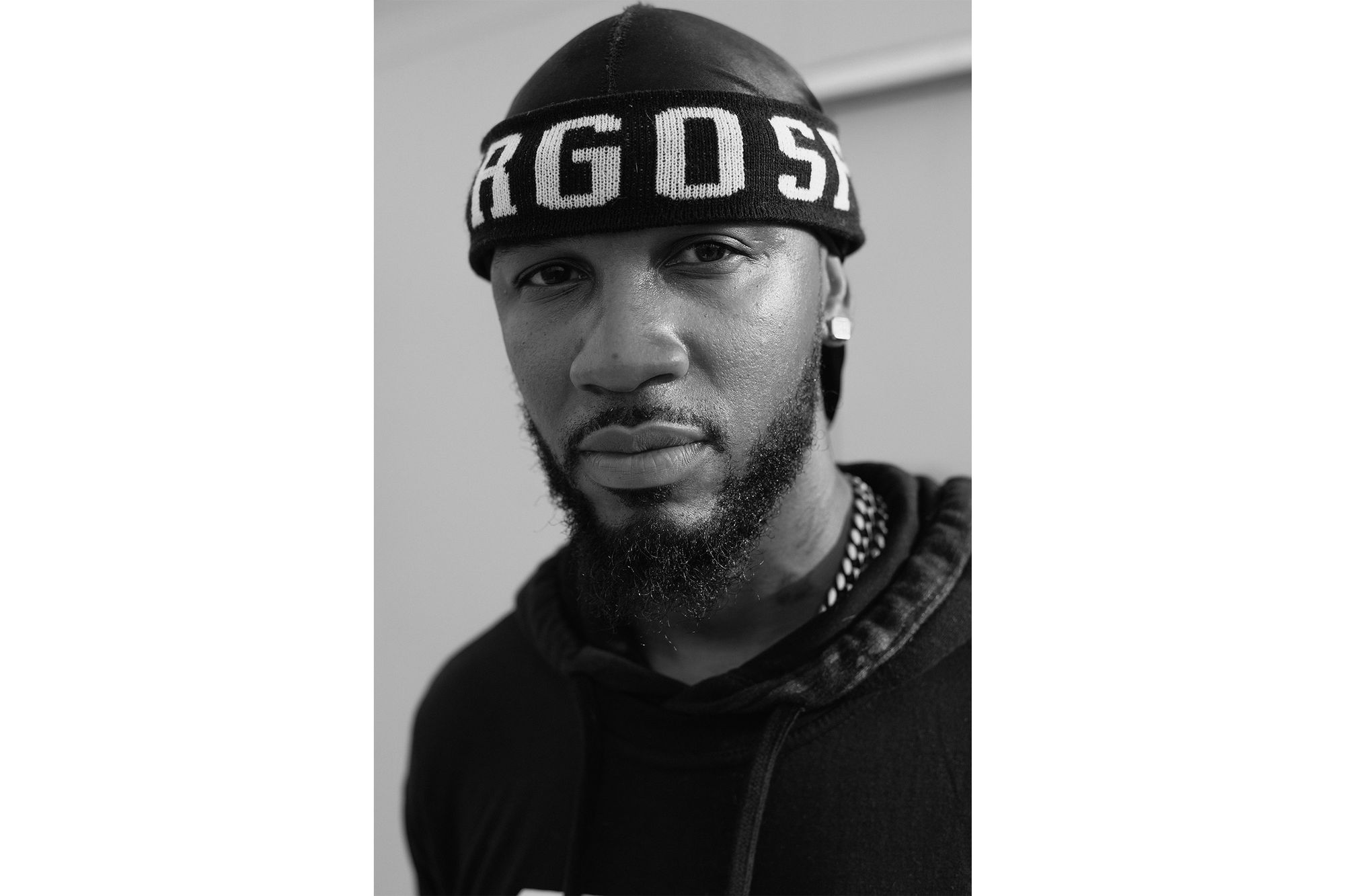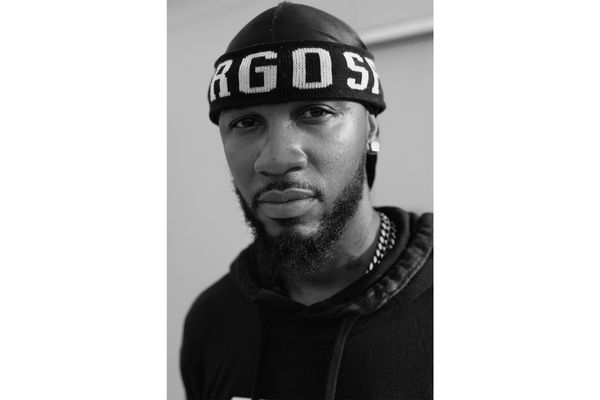 Daily, from 4 AM to 9 PM, Christian Smalls and the other Amazon Labor Union organizers sit along 5th Street, between Amazon's fulfillment and sort centers, to collect signed union authorization cards at their table. Some workers can be wary of approaching ALU's table, fearful that Amazon officials may be observing them. To encourage fearful signees, organizers periodically hold cookouts with free food to draw workers over, and open conversation. A day after their first cookout drew over 200 workers, temporary chain link panels were erected obstructing access to open space in the area. Organizers have since shifted their tables a few feet over to an MTA bus stop, which is public land and cannot be fenced-off.‌‌
On April 19, 2021, and with the support of The Congress of Essential Workers (TCOEW), Amazon workers from the Amazon fulfillment center in Bloomfield announced their intention to unionize as Amazon Labor Union (ALU). The ALU's announcement was a reaction in part to the stinging failure to unionize the Amazon warehouse in Bessemer, Alabama. "People were just obviously hurt by the results,'' Smalls said. "[But], we wanted to go public when the iron was hot."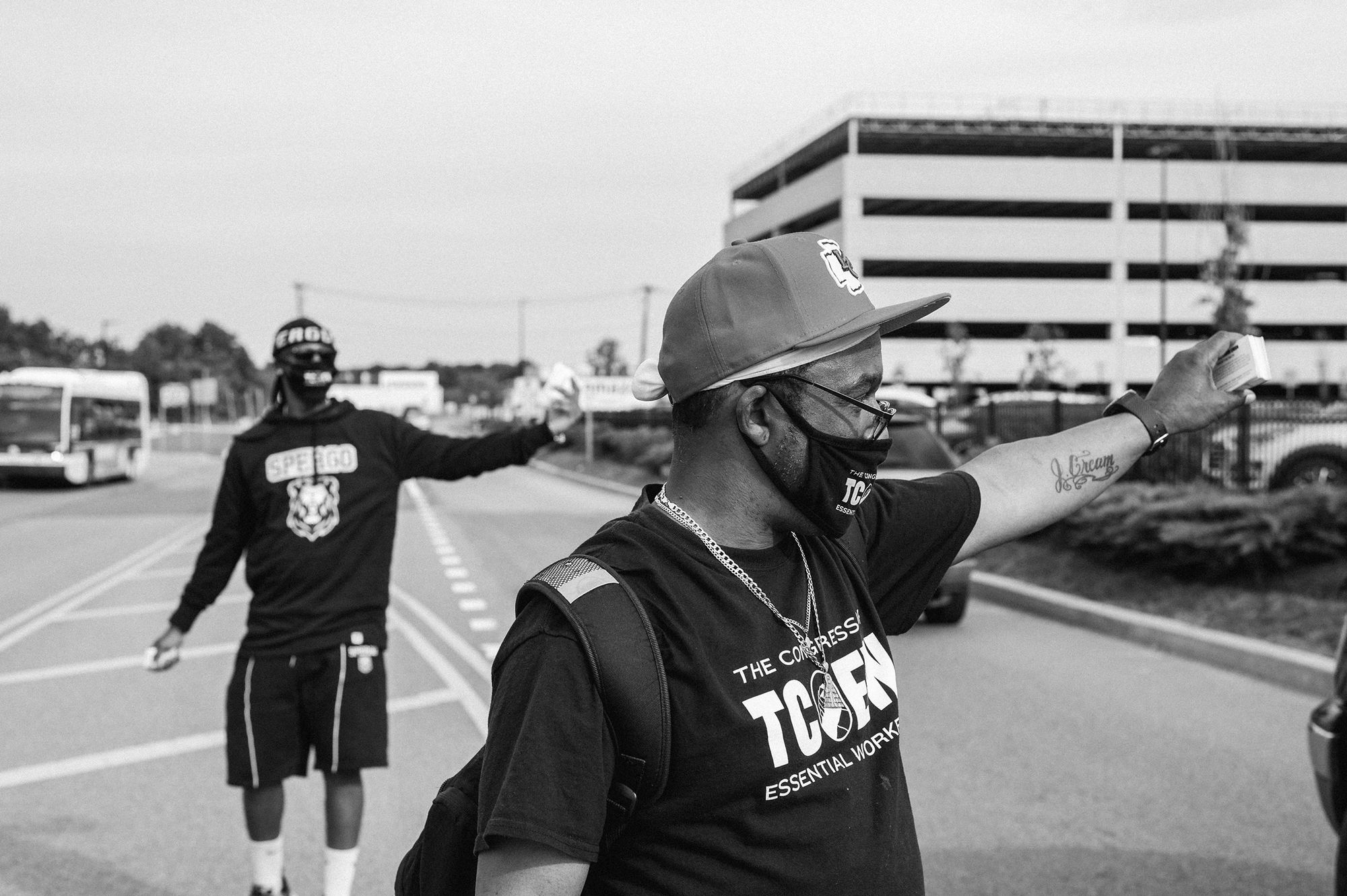 ALU is a newly formed, worker-led, independent union that, according to their website, will be "protection from Amazon's exploitative business practices and wrongful terminations." Unlike traditional unions, which would send in paid staffers to organize the workers, ALU is an independent union that organizes in a grassroots fashion. It's led by current and former workers, and volunteers from the community showing solidarity. Union organizing is providing workers at the Bloomfield distribution center – referred internally at Amazon as JFK8 – an opportunity to build their labor organizing skills, and communicate their dissatisfaction with their lack of bargaining power. ‌‌
"We're honing in on getting people to also take direct action towards the company while we're organizing," Smalls explained. "As little as wearing an ALU mask in the building, or passing out pamphlets outside the building on a break, or when in the breakroom."
Amazon, nationwide, has experienced explosive growth during the pandemic. It is the single largest retailer in the United States, founded by the wealthiest man in the world, Jeff Bezos. On May 13, 2021, the company announced its intention to hire an additional 75,000 warehouse and delivery workers. JFK8 has now been open for three years, expanding from one Amazon facility in 2018, to three facilities today at the Matrix Global Logistics Park: a 855,000-square-foot fulfillment center, a 450,000-square-foot last mile facility, and a 975,000-square-foot sort center. Amazon is currently the largest employer on Staten Island with approximately 5,200 employees. The site's growth also speaks to its strategic location. The expansive Logistics Park provides easy access to the Goethals Bridge, the West Shore Expressway, and the Staten Island Expressway, allowing Amazon to serve New Jersey, New York City, and Long Island.‌‌
JFK8's most tenured workers know Smalls; he was one of the supervisors who opened JFK8. In addition to tapping into those established relationships, Smalls is confident those workers' experiences will help inform collective bargaining. He noted "a lot of the workers are already vets, are seasoned enough to know the ins and outs of Amazon, and they know what's right and what's wrong, what's needed and what's not needed."
Smalls founded TCOEW to build a movement with these workers. His return to JFK8 comes one year after his organizing of fellow employees around Amazon's inattention to COVID-19 protocols ended with his high-profile firing on March 30, 2020. Amazon fired Smalls after he led a walkout of employees at JFK8. The company claims he violated their 14-day quarantine protocol following contact with an employee who tested positive for the coronavirus. Smalls says the employee who tested positive came into contact with many other workers for longer periods of time, and that he was singled out for pleading with management to sanitize the warehouse and accurately disclose the number of workers who were sick. Notes from a meeting of executive leaders at Amazon obtained by Vice News detailed plans to smear Smalls as "not smart, or articulate," as part of a PR strategy to make him "the face of the entire union/organizing movement."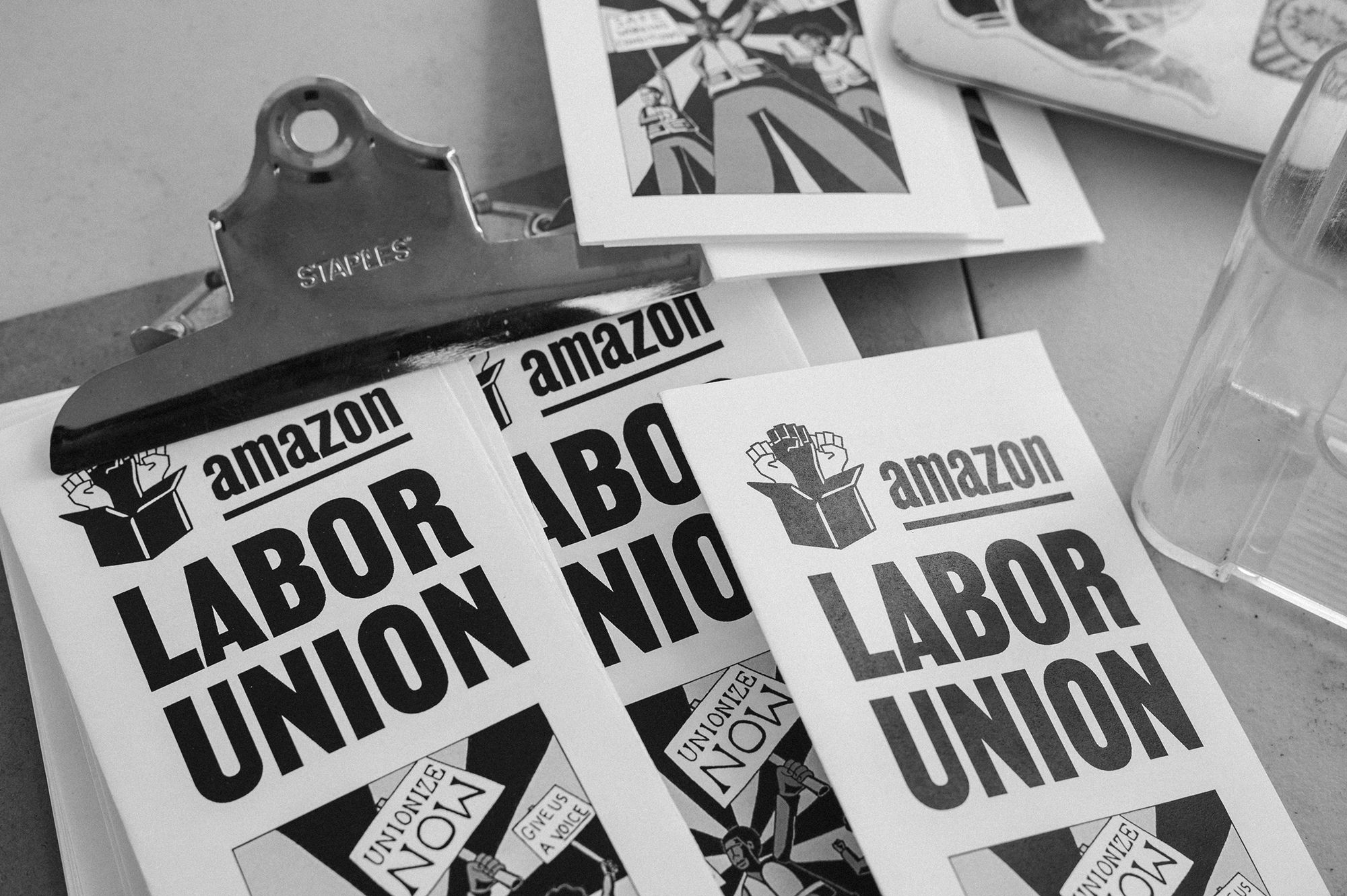 Since his firing, Smalls and TCOEW had a busy 2020. They led protests at the many homes of Bezos – from Beverly Hills, to Washington D.C. and back to Manhattan. Their goal was to demand increased workplace safety and challenge the narrative that Amazon was doing enough, by forgoing billions in profits, to invest in worker safety measures. Smalls explained, "Unfortunately the working class… the ones who actually make him his fortune, we often get faded out.'' ‌‌
In addition to building solidarity with communities, Smalls said the actions have an explicit message for Bezos: "you can't get away with what you've been doing. You should be held accountable, and you need to do better going forward." A June 1, 2021 analysis entitled Primed for Pain: Amazon's Epidemic of Workplace Injuries found the company's 2020 injury rate to be 80 percent higher than those of other warehousing industry employers.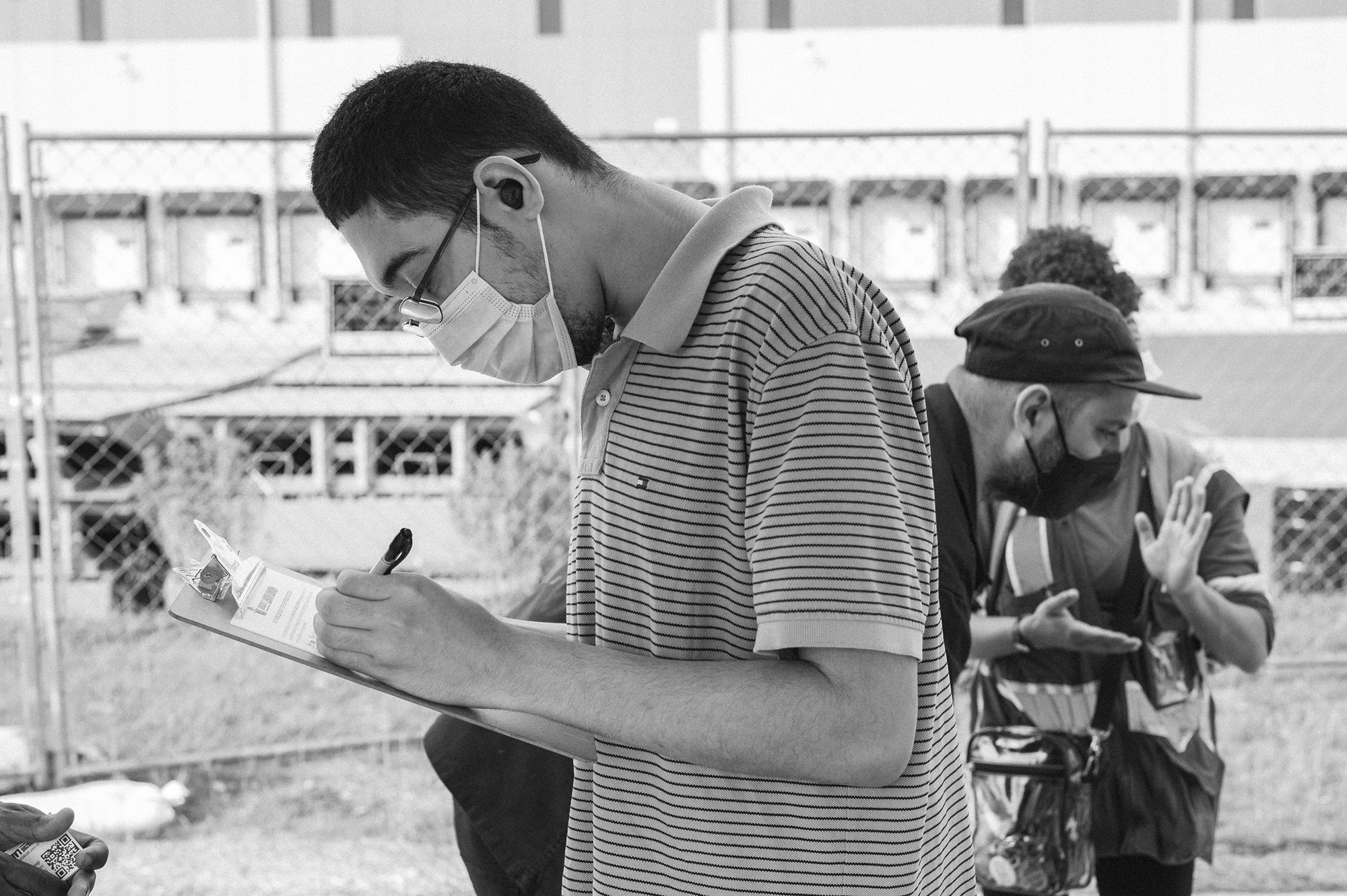 Connor Spence, an ALU worker organizer who has been with Amazon for over three years, is finding workers already have positive perceptions of unionization.
"This is New York, they are already pro-union and they've worked in jobs with unions, or they have family members who are in unions," Spence said.
Private-sector union density in New York City (13.1 percent) is more than double the national average. Spence cited fear of corporate surveillance as the main barrier organizers have to overcome.
"People – even if they are aware that they have a right to join a union – know that Amazon will break the law and still retaliate against them," he said.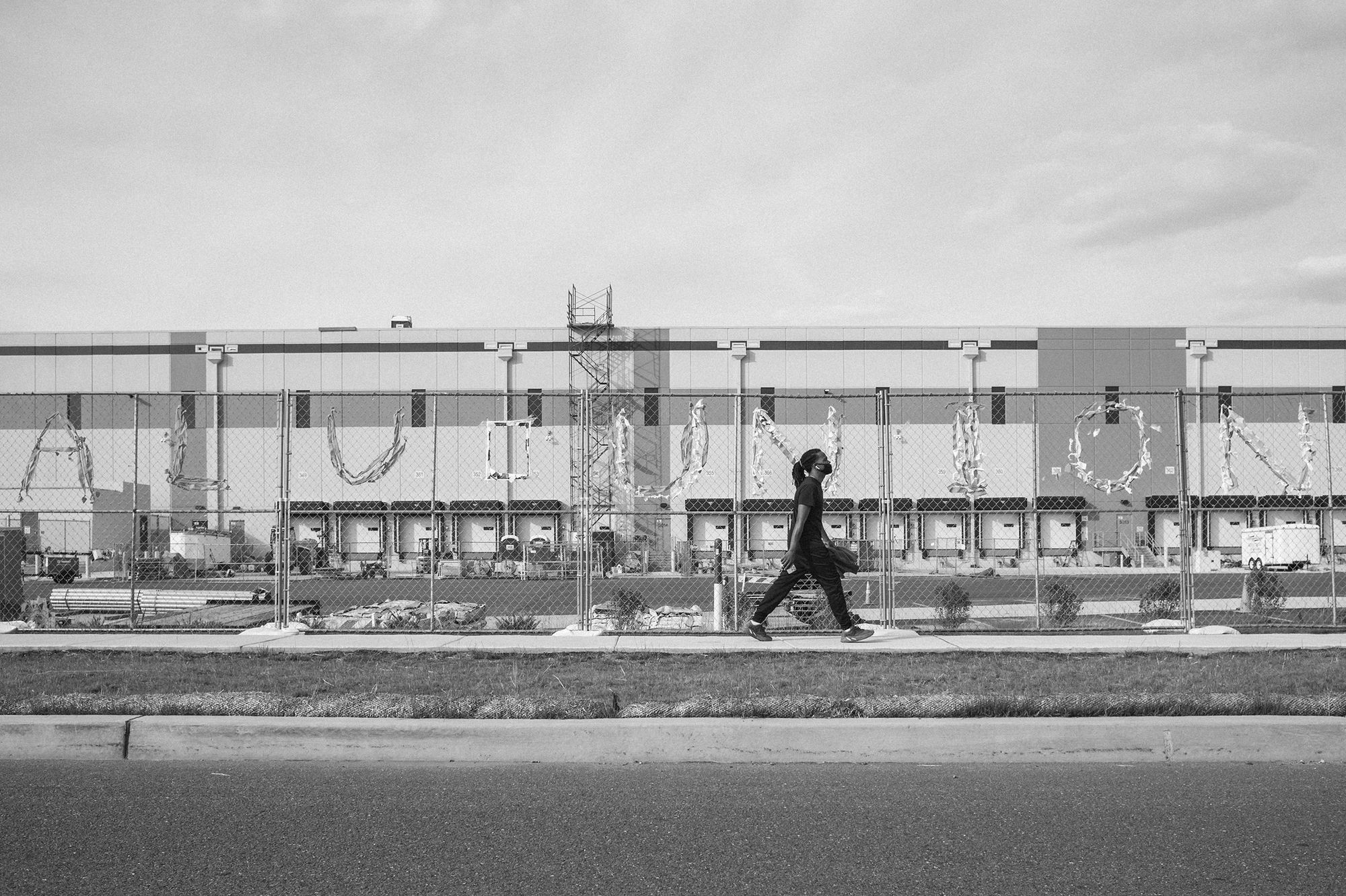 They hold cookouts to create spaces for workers to have conversations with one another about conditions. Cookouts have been funded by GoFundMe donations to The Amazon Labor Union Solidarity Fund. ALU organizers have welcomed the material support they've received as well. "Twenty dollars is a box of doughnuts that we can give out to workers and start a conversation with them. So every little donation really, really does help," Spence explains.
Though the National Labor Relations Act makes it illegal for employers to retaliate or interfere with worker efforts to unionize or collectively engage to improve their working conditions, employers often view union avoidance strategies as the cost of doing business. On April 5, 2021, The Hill reported that the National Labor Relations Board (NLRB) found Amazon had illegally retaliated against two of its workers when it fired them after they publicly criticized the company's climate policies and supported co-workers who protested warehouse conditions. The Retail, Wholesale and Department Store Union (RWDSU) alleged, in an objection filed to the NLRB, that Amazon sent multiple messages to workers threatening workplace layoffs and facility closure during their union drive in Bessemer.
Within three weeks at JFK8, organizers had filled their first clear storage container with signed union authorization cards; organizers declined to comment on how many workers had returned signed cards. If at least 30 percent of workers sign union authorization cards, the NLRB will conduct an election to determine whether workers would be in favor of forming a union. Organizers feel momentum building despite the interference they have so far faced.
On May 10, 2021, an anonymous caller called the New York Fire Department via 311 claiming that ALU organizers were using a portable generator with fuel storage without a permit. FDNY officials ultimately determined their set up did not require a permit. An Amazon spokesperson told Motherboard that Amazon did not place the calls or put up any of the new chain link fencing. Amazon claimed that the property's landlord, Matrix Global Logistics, had called the fire department on the organizers, and had also been responsible for installing the fence. Matrix Development Group did not respond to request for a comment. Smalls contended that, "all we are doing out here is handing out doughnuts and barbecues."
Given the interference in forming the ALU, Smalls and TCOEW have begun establishing relationships with local political candidates to strengthen their cause. Smalls has recently started using his newfound platform to support worker-friendly candidates in local elections. His litmus test for an endorsement is whether a candidate is willing to show up for ALU rather than simply issuing a statement in support. Smalls believes that is what will "resonate with workers, when they see these candidates out on the picket lines, or showing up at the barbecue." He has begun endorsing candidates who both support Amazon unionization efforts and show up to support the Amazon workers. Smalls endorsed  Lorie Honor for Staten Island Borough President, and  Dianne Morales for Mayor of New York City. Smalls has since rescinded his endorsement of Morales after speaking to Mayorales Union organizers who attempted to unionize her campaign.
"I have seen everybody I endorsed at my actions," Smalls said.
Lorie Honor has visited Smalls, and the ALU organizers more than any other candidate thus far.
"Taking on the task of educating people on what unionization could do for them…I am passionately jumping in to help Christian because I can speak to that," Honor explained.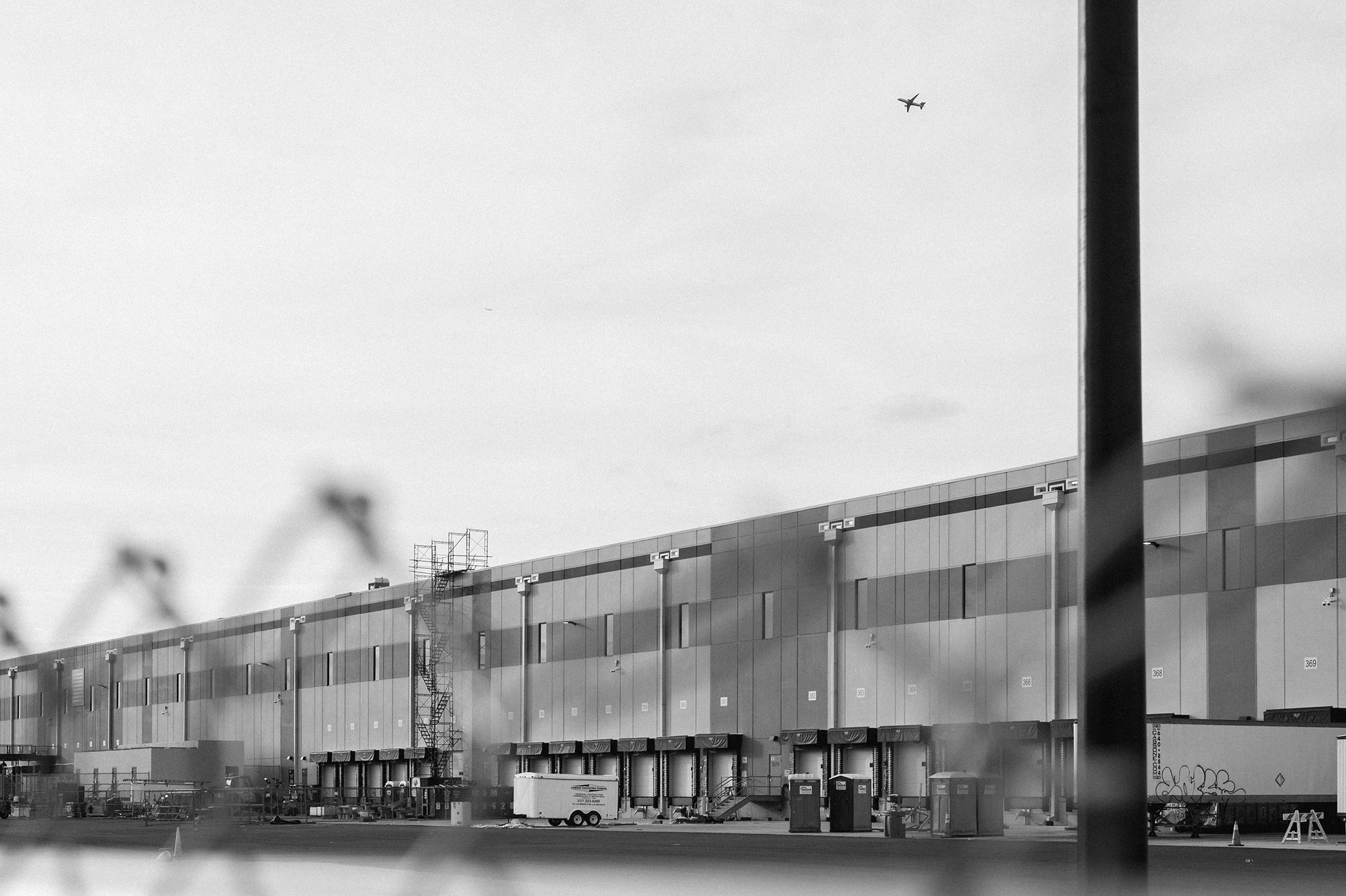 She supports the employment Amazon provides for the Island, but insists that they be a pro-union employer. "I want every Staten Islander to experience the peace of mind that unions give and as Amazon is now the leading employer of Staten Islanders, the idea that we have a chance to offer 5,000 families union membership is not just an opportunity, it's like a moral imperative," she noted.
On social media, ALU has announced plans for Juneteenth and Amazon Prime Day, June 21-22, 2021. They are seeking volunteers who can show up to the table and build solidarity with diverse groups. If they can attract additional local support, they hope to expand their tabling to other locations in the borough.  Smalls explained "[Amazon's] desperation is making workers feel more pressured and constrained, they're talking about us silencing voices and harassment, who's really doing the harassment?"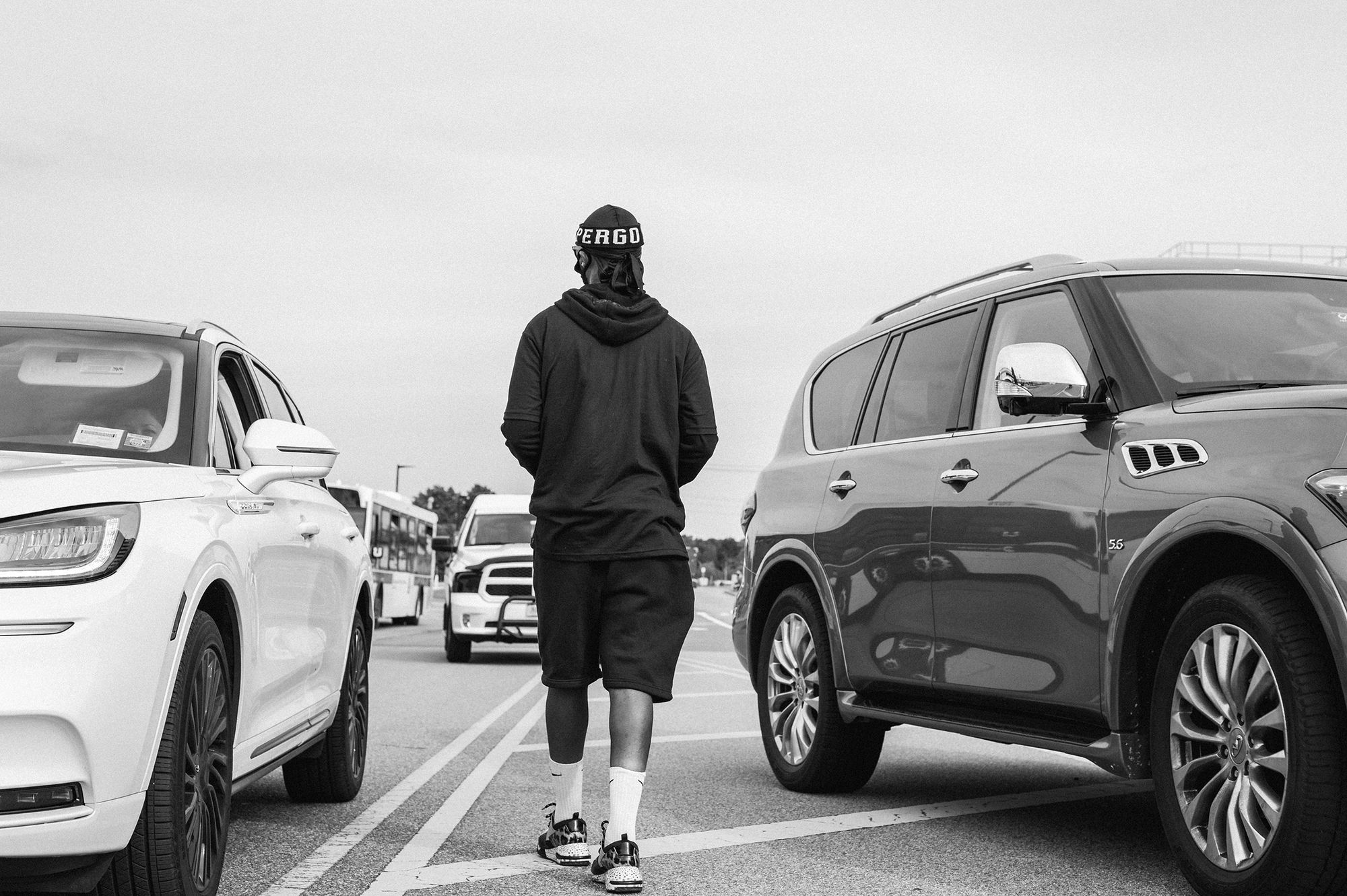 Cover image: Christian Smalls, a former Amazon Warehouse Supervisor at JFK8 before he was fired in March 2020.
Photographs by Stephen Obisanya for Plea for the Fifth