A Year Later: How COVID-19 Has Changed Life at CSI
CSI students, like all CUNY students, have been learning virtually since last March, but the pandemic threatens the campus in unique ways.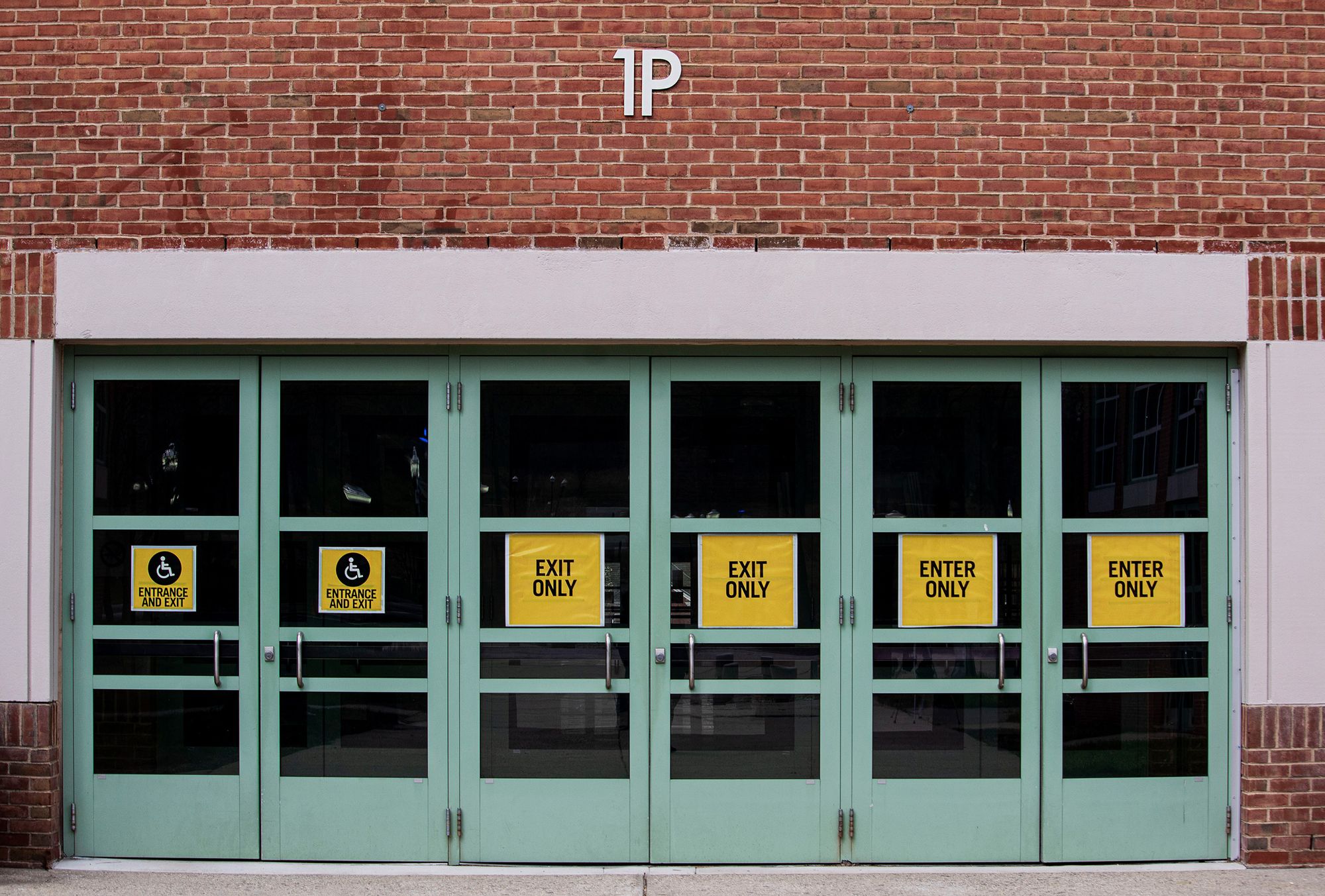 It's been just over a year into the COVID-19 pandemic, and the effects have been dire. New York is reeling from nearly 50,000 deaths accompanied by an unemployment crisis. In better times, higher education would be the go-to economic stabilizer. The pandemic, however, has completely transformed – largely worsening – how colleges and universities function. Years of budget cuts combined with the state's budget shortfall due to the pandemic have led to tuition hikes across the CUNY system which has long been responsible for the city's social mobility. For Staten Islanders in particular, pandemic-led changes to higher education (most severe for public universities) are poised to exacerbate longstanding problems for current and prospective students.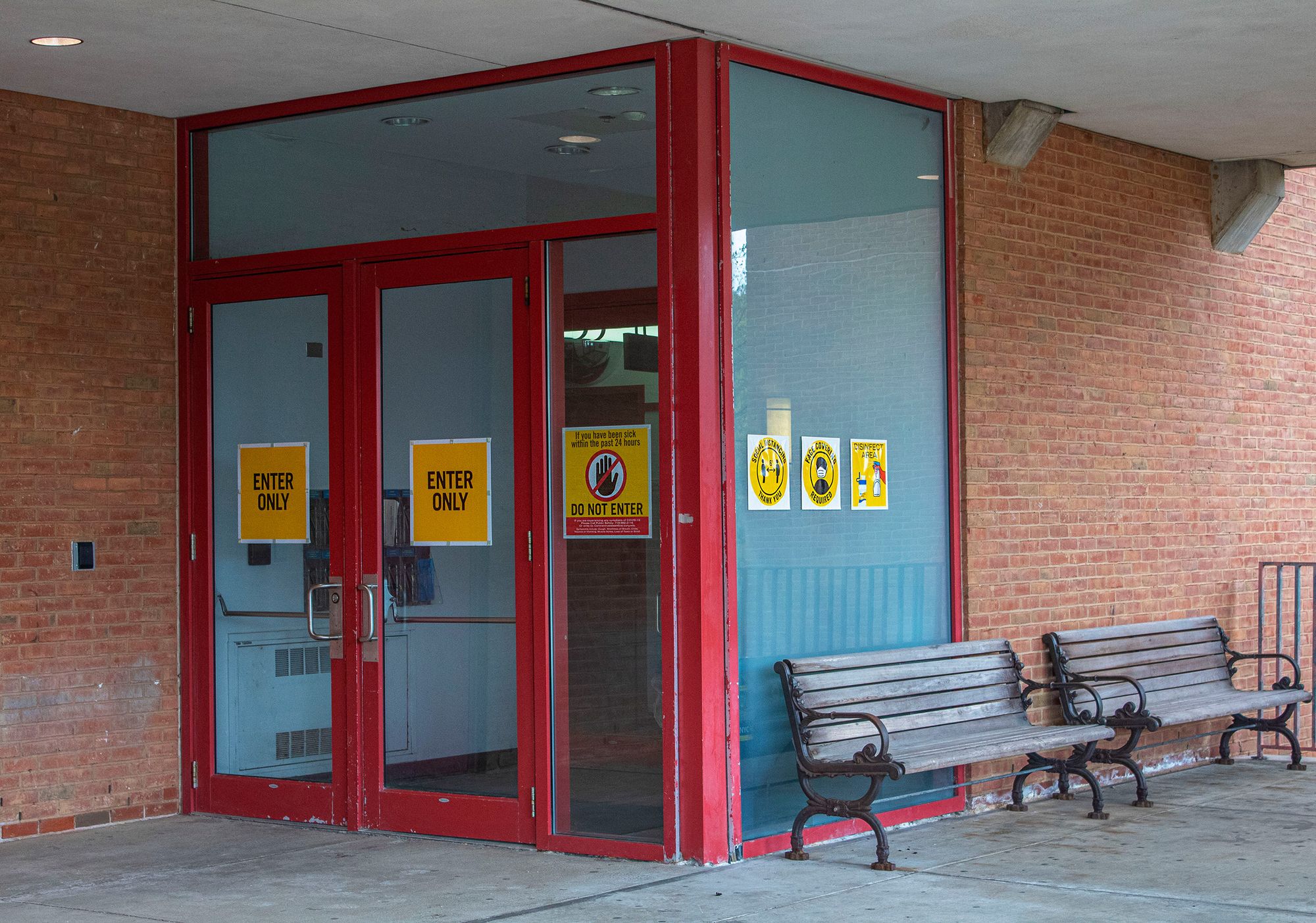 The College of Staten Island (CSI), as the borough's only CUNY institution, is tasked with conferring both two-year and four-year degrees for Staten Islanders. As a CUNY institution, one of CSI's core missions is to provide a high quality, affordable education. History professor Michael Batson noted that "more than half of [CSI] students are coming from households making less than $30,000."
The affordability of CSI has made it attractive to many prospective students – and in some cases can be the only affordable option when compared to the borough's more expensive, private options: St. John's University and Wagner College.
Presently, the CUNY fee hike currently stands at $320 – or close to 10 percent of CSI's tuition. Increasing prices to attend CSI could compromise its ability to attract students, leading to further budget cuts.
"Enrollment the previous five years had seen a pattern of downs, and it was having a big impact on our budget," explained George Emilio Sanchez, Chairperson of the Department of Performing and Creative Arts and Vice Chair of the Executive Committee of the College Council. "Because of the austerity funding from the state, a campus' enrollment is really important"
Because CUNY funding is tied to enrollment, a pandemic that makes higher education more difficult for both students and professors could potentially create a death spiral for the system. Many students (notably undergraduates, which represent 92 percent of CSI's student body) find online learning to be subpar. Janyah Mercedes, a CSI freshman, lamented that remote learning – a necessity for safe learning in the pandemic – has been both socially and academically isolating. CSI has largely been closed to students and faculty since March 2020, with few exceptions. This has stopped students, like Mercedes, from meeting and interacting with each other in person. Some courses are small enough that Zoom could facilitate connections with classmates, but that's seldom the case.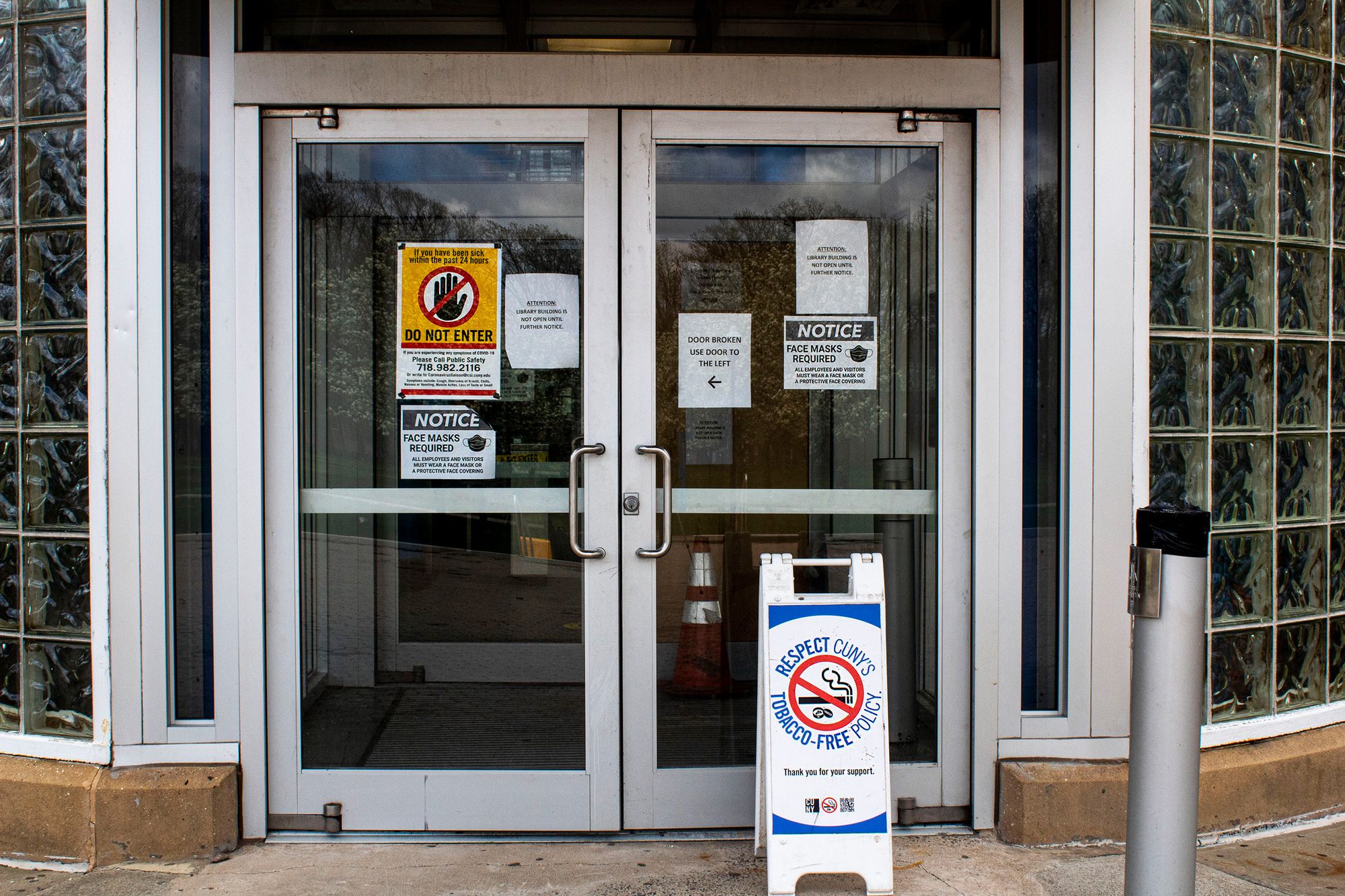 "It [is] just so important for freshmen to make a new class of friends, and from what I can tell that is really difficult to do in the Zoom environment," said Associate Professor and Chair of Psychology, Dan McCloskey. "How do you run into somebody in between classes that you know from your freshman psychology class [if] you're in class and maybe your camera is on? Probably it's not."
This social breakdown is also present between students and professors. Mercedes said that professors were more likely to "ignore" students during remote instruction. She mentioned that at times she felt like professors, "forget that you're there, and [do] not answer your emails."
Oscar Chan, a second year Masters student in neuroscience, echoed Mercedes sentiments on student-professor communication. While Chan has felt very much supported by McCloskey, his research advisor, he's had a more difficult time connecting with the chair of his department and some other faculty.
"When it's in person we see our chair, but during COVID I think I saw him like once a semester," Chan recounted. "He'll hold a five-minute meeting once or so in the beginning of semester, [answering] any questions for 15 minutes, and then it's like you never see him ever again."
Chan was also worried about COVID's impact on professional development at CSI. The pandemic has prevented students pursuing advanced degrees from interacting at career development events, like resume workshops.
"I think the stress levels could be very high for some grad students to try to figure out what the expectations of the job market are going to look like if you didn't produce as much as the student who graduated the year before you," McCloskey explained.
In lieu of conventional hands-on, lab experience, McCloskey has Chan and other students in his research group reading research papers, and analyzing pre-recorded data. While this isn't comprehensive, graduate research experience, Chan maintains that he still appreciates this guidance.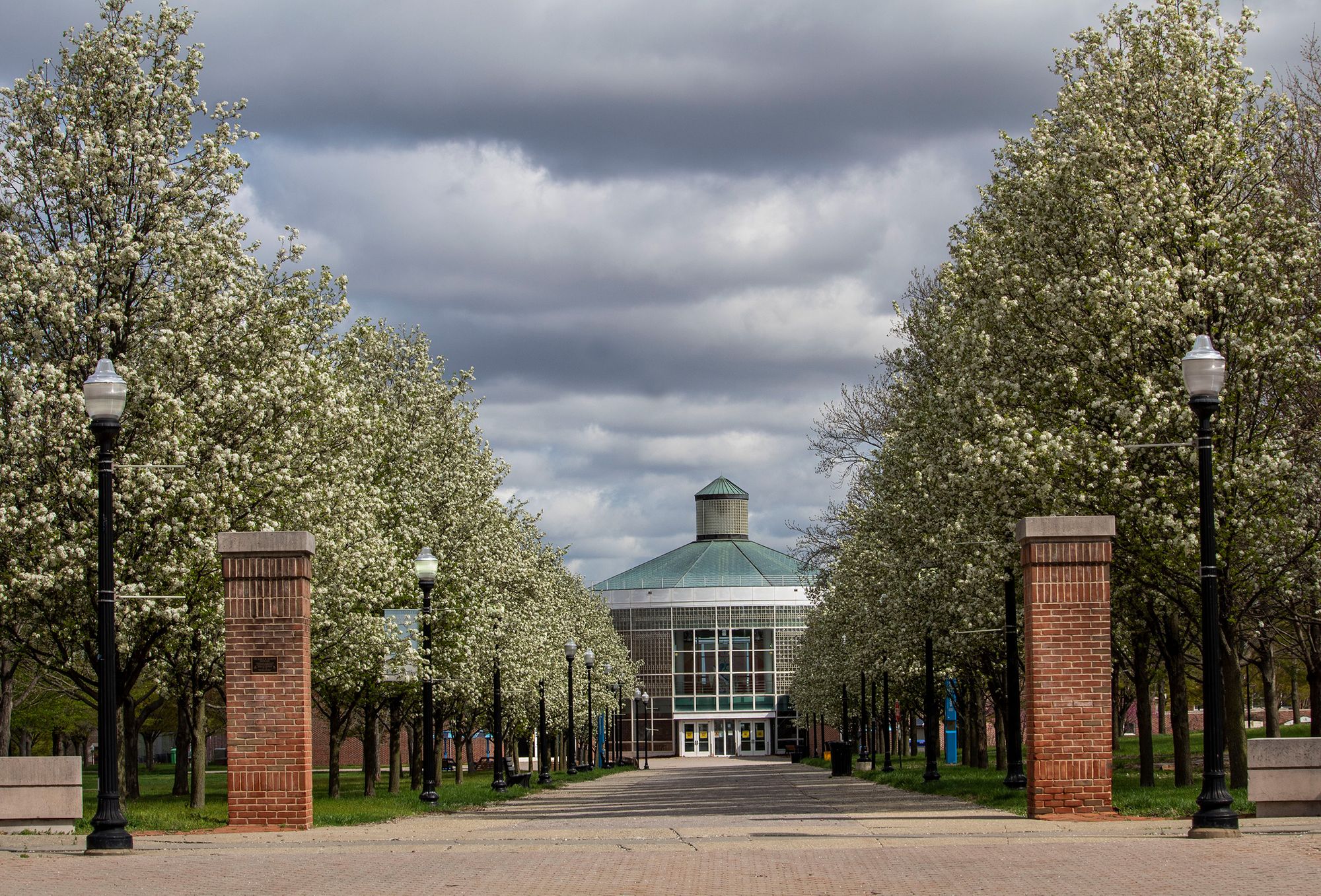 Mercedes said her undergraduate professors have been less diligent with their direction. This has created a particularly difficult situation for her as a physics major, because hands-on lab courses are required for her degree.
"In person, you can get your data right away, [and] you can get a synopsis of what the lab is about," she explained. "When you're at home, you're kind of lost, and when you have a lab professor that doesn't explain, you have to do all this research on your own."
Home living situations have also exacerbated issues with remote learning. Batson highlighted that the pandemic has forced many CSI students (some who live in multigenerational households) into spaces not ideal for learning. He recalled being "on calls with students who are sharing a computer with two or three other siblings." The switch to remote learning has also exposed inequities in access to technology.
"I contacted [a] student, [and] found out they didn't have access to a computer so they were literally writing the homework out, then taking a picture of it with their phone, and then sending that in to me," he said.
Since March of last year, the CUNY system has attempted to make computers available to students who need them, but this initiative alone is not enough. It's also no substitute for stable Wi-Fi – a necessity for online learning.
These stressors are compounded by the threat of the deadly virus itself.
"I have a lot of empathy for students dealing with a health crisis, a pandemic, people getting sick, if not dying, and then you're not leaving the house, [and] you don't have work," Emilio Sanchez said. "It's a challenge and some professors' methodologies haven't adjusted to the new format."
For much of CSI's teaching staff, remote learning is as much uncharted and undesirable territory for them as it is for students. Converting courses to hybrid or totally remote learning is difficult and time consuming, and professors can struggle to discern student comprehension of material.
"I don't think I know any professors that prefer teaching like this," McCloskey said. "None of us were trained to teach in an online environment."
The effects of the pandemic and remote learning have burnt out and disheartened both faculty and students. The frustration of students, however, has the most catastrophic potential for CSI.
Last fall, Areba Ghafoor, a senior at Port Richmond High School, dual enrolled in two college level courses at CSI. Her experience was less than stellar and has made her reconsider CSI.
"This professor, she didn't get back to me, and I was doing my best trying to work through the kinks with Blackboard," Ghafoor said. "The professor was really understanding of that, but I couldn't even get in touch with anyone [to ask,] 'Hey, how am I supposed to fix this?'"
Lack of support while working through technical issues – a common feature of remote instruction – is one of the reasons Ghafoor is no longer considering CSI for college. She has also witnessed the struggles her cousin, a current CSI student, is going through during the pandemic. Ghafoor is still considering other CUNY schools like City College, Brooklyn College, and Baruch College. While issues like ones that Ghafoor, Mercedes, and Chan mentioned have been happening at other CUNY institutions, the singularity of CSI as the borough's only affordable, public higher education option makes these issues more dire for Staten Islanders and the college itself. While those in other boroughs might have multiple public options in nearby – or a short train ride away – Staten Island students do not. In an environment where remote learning is an option Staten Island students can enroll at other, similarly priced CUNY schools across the city, to determine if they may have a better experience. Some prospective Staten Island students are also foregoing higher education, temporarily or permanently.
Mercedes also indicated that while many of her peers from her time at New Dorp High School are considering CSI, some are choosing to take gap years and semesters off before enrolling. The loss of Staten Island applicants, in particular, could pose deep budgetary issues for CSI.
Although total enrollment at CSI didn't decline significantly from fall 2019 to fall 2020, the number of new students from Staten Island did. CSI enrollees from  Staten Island fell by over five percent – the largest single year-to-year since 2015. With 66 percent of the student body coming from CSI's home borough, losing Staten Islanders could imperil future funding.
Some faculty believe that CSI should be utilizing its 204-acre park-like campus to create opportunities for socially distanced, outdoor learning. This solution is limited by weather and the fact that some courses require materials like Smartboards for comprehensive instruction.
Ruth Silverberg, an Education professor and Director of the Community-Based Leadership Doctoral Program, also noted that staffing issues might make outdoor learning difficult to implement. Over the course of the pandemic, many of CSI's public safety officers resigned, and a CUNY hiring freeze makes it impossible to quickly rehire needed staff.
Both students and faculty are looking forward to the possibility of in-person instruction this upcoming fall semester as New York's vaccination program is soon opening to all New Yorkers. Many in the CSI community are hoping that a repopulation of campus will save the school both financially and culturally. As McCloskey noted, CSI is a campus that thrives as students are able to "communicate with one another" and "make a new class of friends," two things that have been impossible over the last year.
---
Cover Photo: Health and safety signage at the entrance to the Center for the Arts building at the College of Staten Island on April 16, 2021.
CREDIT: Maria Rosas for Plea For The Fifth