Follow the Money (D-49): Entry 1
The North Shore (City Council District 49) leads off our series on campaign financing for Staten Island's City Council races.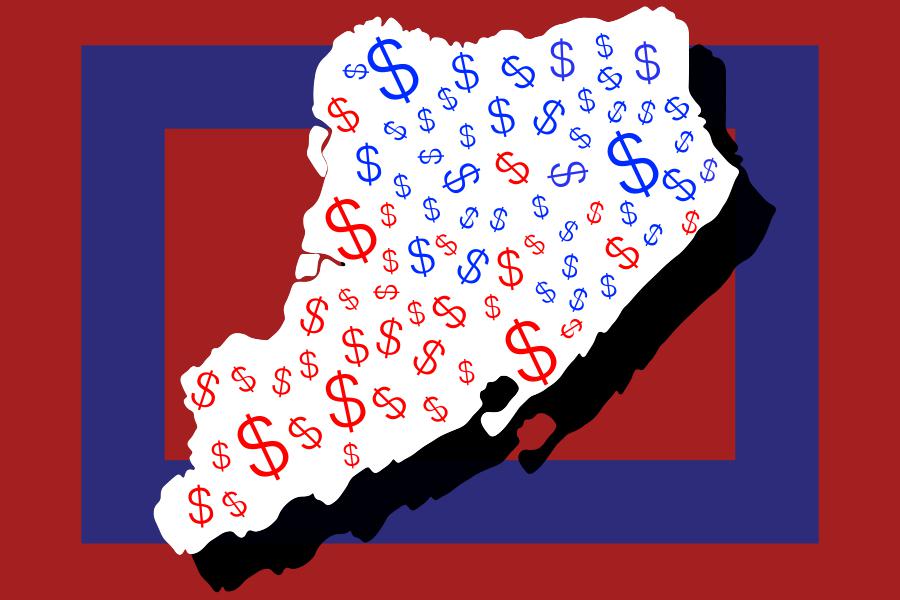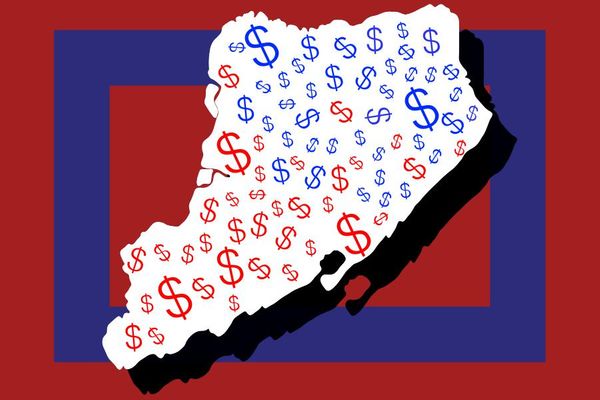 2020 was a year filled with political material. From TV commercials, to YouTube ads, to lawn signs, to even door knockers, Staten Islanders, in particular, experienced a politically charged year. Unfortunately – for those hoping for a break – 2021 is poised to be just as politically charged as 2020. 35 of the 51 City Council members are term-limited this year, including City Councilwoman Debi Rose (D-49).
Councilwoman Rose is the first Black woman to represent District 49 (North Shore), a district she's represented since 2010. Because the North Shore is Staten Island's only reliably Democratic voting Council District, 12 candidates – all Democrats – are running to replace her. The question that many in the district are probably wondering is how much will they hear or see from each candidate. While it's hard to answer that question definitively, each candidate's campaign financing might be an indication.
Campaign financing (quite literally, how much money each candidate can spend on their campaigns) influences everything from a candidate's TV advertisements to the expertise of their campaign staff. For example, Sen. Bernie Sanders' (I-VT) incredible, early campaign financing for his 2020 Presidential campaign allowed him to set up comprehensive ground staff in Nevada far before his primary opponents. While City Council candidates will obviously pull in much less  funding, their financing can give them a foothold in the community, or indicate who has the edge in a crowded field.
D-49 candidate Amoy Barnes – D-49's current funding leader – for example, recently hosted a panel on public health gaps on the North Shore. This event which hosted physicians, public health advocates, and community activists was paid for her by her campaign.
Most campaign financing comes from donors: individuals or organizations. In NYC, however, candidates for city offices can have their donations matched by the city. For City Council races, candidates who have over 75 donations can have a portion of their donations matched at an 8-to-1 rate. The NYC Campaign Finance Board matches and multiplies donations of up to $175 – yielding, at most, an extra $1,400. This means that City Council candidates will often have coffers much larger than the donations they have received. This program was meant to lift financial barriers that prevented lower-income candidates from running competitive campaigns. This has ultimately been successful, but it can obscure how much individual support each candidate has from potential constituents. In order to clarify each candidate's financial support from donors, this piece (and subsequent ones in the series) will focus primarily on donations alone.
Donations at a Glance
The North Shore Council race has already attracted over $200,000 in donations to the candidates running to replace Councilwoman Rose. This puts this race on pace to be one of the most expensive City Council races in Staten Island's history. Presently, Barnes has amassed the most in donations, while John McBeth has raised the least of candidates with at least $500 in contributions. While contributions can come from anywhere in America, Kamillah Hanks boasts the highest average donation from Staten Islanders at $123.45. Philippe-Edner Apostol-Marius has the smallest average donation at $32.36.
This piece, and its companion editions, use the average (mean) instead of the median because many candidates receive multiple donations of the same monetary value. For example, if a candidate receives 45 donations, 40 of which are $35 and the last five are $1,000, the median donation to that campaign would be $35. The average, however, would be $142 – much more illustrative of how much money the candidate received.
While the average donation is not necessarily indicative of total campaign financing, it can be illuminating of the socioeconomic conditions of the contributors. Working-class voters are more likely to donate in smaller amounts, while white-collar professionals are more prone to donating larger sums. This is incredibly important to consider for the North Shore, the city's most economically unequal City Council district.
Notably, having smaller donations may not mean you have the least amount of funding. In fact, there have been numerous examples of political candidates generating the largest cumulative donations while having smaller donations.
While Ranti Ogunleye has the second-lowest average donation from Staten Islanders, the Staten Island portion of his campaign financing is comparable to that of the third-highest Staten Island fundraiser, Kelvin Richards. Ranti did this by having the second-highest number of donations from Staten Islanders.
The Campaign Finance Board's Matching Program gives us another powerful tool in determining the size of each candidate's individual contributions. The Campaign Finance board indicates exactly how much of each candidate's haul is eligible to be matched. This indicates the size of donations each candidate is receiving, since the city will only match donations up to $175. Candidates with a large portion of matchable funds likely received a greater number of smaller donations. For example,  because 97 percent of Apostol-Marius' donations (though not yet eligible to receive matching funding) are eligible to be matched, it's likely that almost all of his donations are less than $175. Conversely, Hanks, who only has 61 percent of her donations eligible to be matched, is likely receiving much larger individual donations.
Individual Candidates
Philippe-Edner Apostol-Marius
Community Liaison for Assembly Member Richard Gotfriend (D-75)
Of the candidates who have raised more than $500, Apostol-Marius has received the second-lowest amount of money in donations so far. Presently, his six largest donors have all contributed $175 each. Two of them live in Brooklyn, two live in Manhattan, and two live in Staten Island. Apostol-Marius is presently receiving one-third of his funding from outside of Staten Island.
Amoy Barnes
Staten Island Director of the DOE Education Transition and College Access Center
Barnes currently has the highest amount of money received from donations. Presently, her three largest donors (each contributing $1,000) are two organizations, including The United Healthcare Workers East Union (1199 SEIU), and one individual donor from Staten Island. It's notable that most of Barnes' campaign financing is coming from donors living outside of Staten Island, and 21 percent of it is coming from outside of NYC.
Selina Grey
Former Campaign Manager City Councilwoman Debi Rose (D-49)
Grey is receiving just over a quarter of her funding from outside of Staten Island. Presently, her four largest donors have each contributed $500. While three of them live in Staten Island, one of those donors lives in Perth Amboy, New Jersey.
Kamillah Hanks
President & CEO of the Historic Tappen Park
Hanks presently has the second-highest donor haul of the candidates running for this City Council seat. Presently, Hanks is bringing in the most money from the South Shore. Almost ten percent ($3,050) of her Staten Island donations are coming from the 10307 zip code, which includes all of Tottenville. Her highest donors are seven individuals (including herself) each contributing $1,000. Two of these seven donors include the CEO and COO of The Angiuli Group, a real estate agency located in Tompkinsville. Of the seven, all are from Staten Island aside from one donor living in Brooklyn.
John McBeth
Deacon at St. Philip's Baptist Church
Of the candidates who have raised more than $500, McBeth has received the least amount of money in donations so far. Over 80 percent of his donations are coming from Staten Islanders. He's currently his own largest donor contributing $1,000 to his own campaign.
Troy McGhie
Teacher & Basketball Coach
McGhie is receiving just over a third of his funding from outside of Staten Island – a quarter of his funding coming from outside of NYC. Presently, his largest donor is a single individual from Staten Island who has contributed $1,000.
Ranti Ogunleye
Director of the Gerard Carter Cornerstone of Staten Island's Jewish Community Center
Ogunleye may not be one of the top fundraisers, but he is one of three candidates who is receiving the majority of his funding (60 percent) from outside of Staten Island. So far, he's receiving his largest individual donations from five individuals – none of whom live in Staten Island. Two individuals from Queens, one from Roswell, Georgia, one from Chicago, Illinois, and one from Birmingham, Michigan, have each contributed $1,000 to Ogunleye's campaign.
Kelvin Richards
Public Defender at the Legal Aid Society
Of the candidates with over $500 in donor contributions, Richards has the highest percentage of his campaign funding coming from Staten Islanders (85 percent). So far, Richards' single largest donation ($500) is coming from an individual in Staten Island.
Michael Schnall
Vice President of Government Relations and Community Investment at NY Road Runners

Schnall is the only candidate running who doesn't have a plurality of his financial contributions from Staten Island. In fact, the plurality of his donations (42 percent) are coming from outside of the city altogether. None of his three largest financial contributors are Staten Islanders. Three individuals from Manhattan, Chicago, and Delray Beach, Florida have each contributed $1,000 to his campaign. His Manhattan and Chicago contributors are both attorneys working for Holland & Knight LLP.
Things to Consider
This campaign finance tracker is the first in Plea for the Fifth's Follow The Money series tracking the campaign financing of the candidates in each of Staten Island's three City Council districts. The goal of this project is not to make moral judgments on where, or how, each candidate is receiving funding. It is instead to give readers accessible information that they can use to assess whether a candidate's funding streams align most with their priorities. This piece – and its companions for District 50 and 51 – will be updated shortly after the campaign finance filing deadline each month.
---
Cover Photo: Illustration by Xio
If you liked this piece and want to see more like it, please click here.