Follow the Money (D-51): Entry 1
The South Shore (City Council District 51) is going to be a one-on-one race to see who will represent the City's southernmost district.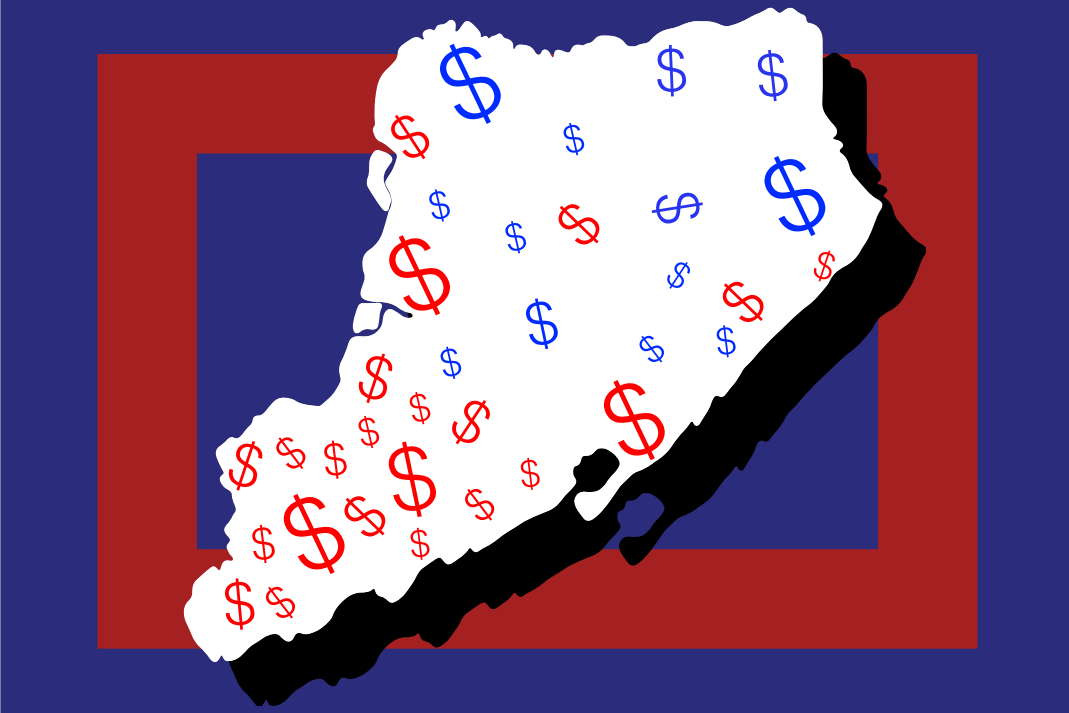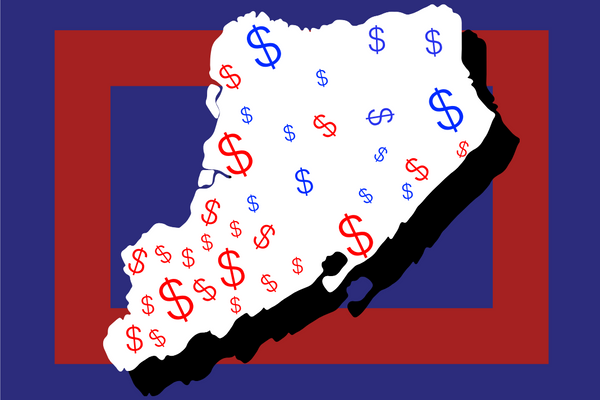 Staten Island has more than a handful of political seats up for grabs and an assortment of candidates hoping to fill them. Though for City Council District 51 on the South Shore, incumbent Councilman Joseph Borelli faces no opposition from within his own party in his reelection bid. Borelli has held the seat since winning a special election in November 2015 and is running unopposed for the June primary. In the general election, he'll face a newcomer, Democratic candidate, Olivia Drabczyk, a public school special education teacher who is running a grassroots campaign in the deeply conservative district.

District 51 is Staten Island's southernmost City Council district spanning from Great Kills through Tottenville. Forty-two percent of registered voters in the district are registered Republicans, while 30 percent are registered Democrats. Borelli, a former state assemblyman and ardent Donald Trump supporter, is the heavy favorite. For Drabczyk to tie or beat Borelli in November, she would need at least 43 percent of registered voters unaffiliated with either Republican or Democratic party to vote for her –  assuming everyone else votes along party lines.
Donations at a Glance


So far, District 51 has amassed a total of $54,436 in donations between both candidates. Of that total, $47,606 were donations from New York City donors, with $35,828 coming from Staten Island donors. There were 758 total donors for this City Council race; 669 of the donors live in New York City, and 526 live on Staten Island.
Drabczyk's campaign has approximately 70 percent more donors than Borelli's campaign. She's attracted 477 individual donors, with some living in more left-leaning parts of the Island outside of the district. For example, Drabczyk is receiving 12 percent of her Staten Island donations from ZIP code 10301 – located mostly in District 49. In District 49, 58.9 percent of registered voters are Democrats and just 15.4 percent are Republicans. Borelli has attracted 281 individual donors, but has outraised Drabczyk by almost $10,000 thanks to much larger contributions.
The average donation received by Councilman Borelli from Staten Island donors was $114.20, almost 2.5 times more than the $46.85 average donation received by Drabczyk.

Candidates in New York City can qualify for the Matching Funds Program, which matches raised contributions eight-to-one for eligible candidates. This can help political newcomers without access to wealth or donor networks run viable, functional campaigns. For City Council candidates to qualify for this program, they must collect at least 75 individual donations of at least $10 from within the district in which they are running.
Additionally, each contribution is only matched between $10 and $175, for a maximum of  $1,400 in public funds per contribution.  There are, however, a few other caveats for what counts as an eligible contribution (like demonstrating compliance with requirements of the program and Board rules).
Almost 90 percent of Drabczyk's contributions were eligible to be matched, meaning the majority of her donations were $175 or less. A significant number of Councilman Borelli's contributions qualified as well, but at a significantly lower margin, with 64 percent of funds matched.
Individual Candidates
Joseph Borelli
City Councilmember D-51
Over two-thirds of Councilman Borelli's donations were from Staten Island, and are concentrated in ZIP codes 10312, 10309 and 10307, all of which are part of District 51, where 41.9 percent of registered voters are Republicans. Councilman Borelli's highest contribution is $1,000, with 8 donors contributing that amount.  Of those donors, four are individuals all located on Staten Island, one of which is a chief in the FDNY. Three unions, the Correction Officers Benevolent Association, Uniformed Fire Officers Associations, and Transport Workers Union Local, and one PAC, the Rent Stabilization Association, are the remaining four donors.

After contributions were matched with public funds, Councilman Borelli's campaign budget totals $136,376.
Olivia Drabczyk
Public High School Special Education Teacher

Drabczyk's contributions from Staten Island are spread throughout the Island, but most are concentrated in ZIP codes 10312, 10308, 10306 and 10301. The average donation each of these four zip codes was less than $50. Drabczyk's highest donation is $1000, from one donor: the Professional Staff Congress, a local labor union for CUNY faculty and staff.
After contributions were matched with public funds, Olivia Drabczyk's total campaign budget totals $106,426.

Things to Consider
This piece will be updated in a follow-up article to reflect the next campaign finance figures in May. If you're interested in the state of campaign financing in Staten Island's other districts, read our companion pieces.
---
Cover Photo: Illustration by Xio