North Shore Communities Unite to Provide Holiday Cheer
Local organizations team up to better serve their communities through a series of toy drive giveaways.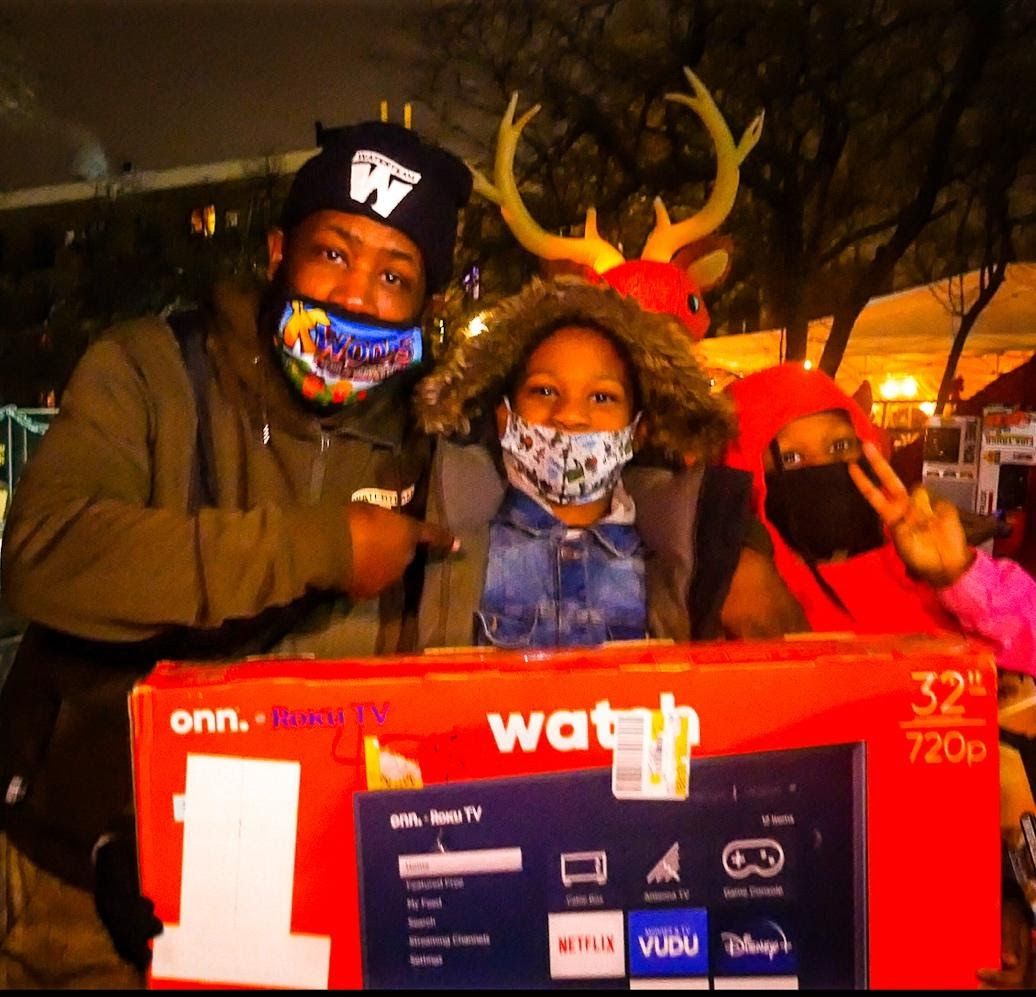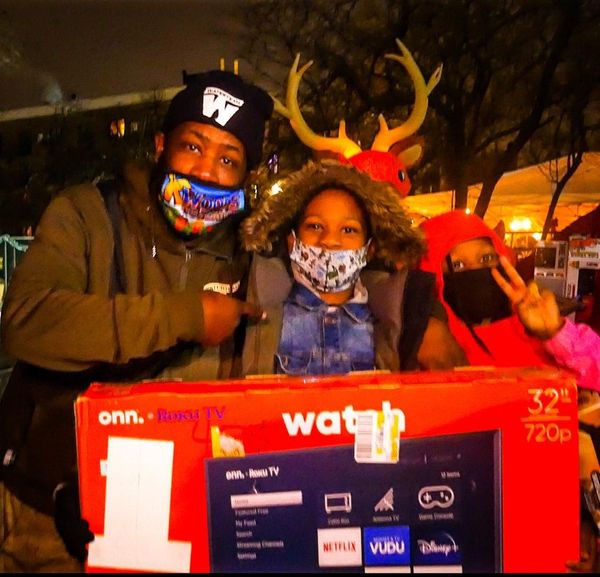 ‌‌

Nine-year old Zayquan Davis had a feeling he was going to win big at Park Hill's Winter Wonderland Toy Drive Giveaway. Before arriving, he told his mother that he thought he would win a TV. Sure enough, his raffle number was called.
"I was shocked when I saw him running over to the other side," said his mother, Monica Davis.
"I felt really good and thankful," beamed the younger Davis. "It has been a blessed day."‌‌
The Davis children each received toys along with the raffle prize, a 32-inch smart TV. Other raffle prizes included bicycles, scooters, laptops, and PlayStations.
From December 12 to 20, four Winter Wonderland events were organized on the North Shore through collaboration between Urban Hope NYC, Uncle Chase Foundation, Brothers Care, Inc., and K Woods Foundation. Children in Stapleton, Mariners Harbor, West Brighton, and Park Hill received toys that were fundraised for and donated by community members as well as by Toys for Tots and the Teddy Atlas Foundation. Baby food, diapers, wipes, coats, hats, gloves, and other winter clothing were also donated and distributed.
‌‌
Although the North Shore's overall income levels and poverty rates are on par with the citywide average, there are vast disparities in predominantly Black and Latinx neighborhoods compared to white neighborhoods in the district. According to a NYC Citizens' Committee for Children report issued in 2018, "No other community district [in New York City] has such high shares of residents both living in poor households and in higher income households."
The COVID-19 pandemic has further deepened racial inequities as Black and Latinx Staten Islanders have higher mortality rates from the virus.

Longstanding, and new, hardships on the North Shore have made the Winter Wonderland Toy Drive Giveaways even more important this year. In previous years, local organizations held toy drives independently in high needs neighborhoods to support low income families during the holidays.
Charles Gardner, affectionately known as Uncle Chase, heads the Mariners Harbor-based Uncle Chase Foundation whose mission is to "equip vulnerable youth with the resources they need to shape their future in a positive way." When Gardner got the phone call suggesting that organizations coordinate toy drive giveaways together this year, he thought it was a "brilliant" idea.
"We used the same resources and just took the show on the road," he said. "We do better by coming together, networking together, and will continue doing great things together in our communities."
As a result, the organizations had a larger collective impact in 2020 than their individual efforts in the past. Over 5,000 children received toys and resources during this year's four Winter Wonderlands.‌‌
‌‌During West Brighton's Winter Wonderland, parking was scarce and the line of children and parents circled around Alaska Street. Jaysen Sullivan, Vice President of Brothers Care, Inc., dutifully gave out raffle tickets to each child.‌‌
Sullivan has been organizing toy drives in Staten Island for more than fifteen years. He explained that "the need is definitely there, and it shows by the turn out."
"It's about giving back to the community, putting smiles on the children's faces, and just paying it forward," he said of his long-term devotion to the cause.
Kareem Woods, described a similar motivation for leading the toy drive giveaway in Park Hill through his non-profit, the K Woods Foundation.
"I grew up in Park Hill, and I had a rough time coming up, but I was fortunate to get out of that situation." Woods added, "As I come back to my neighborhood, I want to bring things that I didn't get to see coming up."
He noted how the event has helped uplift Park Hill, following a recent drive-by shooting of beloved community member Sue Doe.
‌‌"A lot of shooting and killing is going on," Woods explained.  "We just want to let people know, it's time to come together."‌‌
"The men who run these organizations, they're staples in their respective communities," said K Woods President, Tal Jasmin. "And they do it without asking for recognition."
Without support from the team of community volunteers who collected donations and distributed them to children, the toy drives would not have been possible. Shaquana Perry-Garcia, a volunteer and event planner at 3Js Creation played a major role in coordinating the Winter Wonderlands in each neighborhood.
"I did all the decorations, orchestrating what everybody needs to do."
Perry-Garcia was heartened to see different North Shore neighborhoods coming together to unify and uplift their communities.
"We decided to show unity, to show that we don't have to be divided, no matter what neighborhood it is," she smiled. "Everyone brought something to each event and helped to make these beautiful Winter Wonderlands happen."
---
If you liked this piece and want to see more like it, please click here.