Queen Blizzy
Queen Blizzy discusses her work as a Hip Hop artist and her activism related to Eric Garner and police brutality.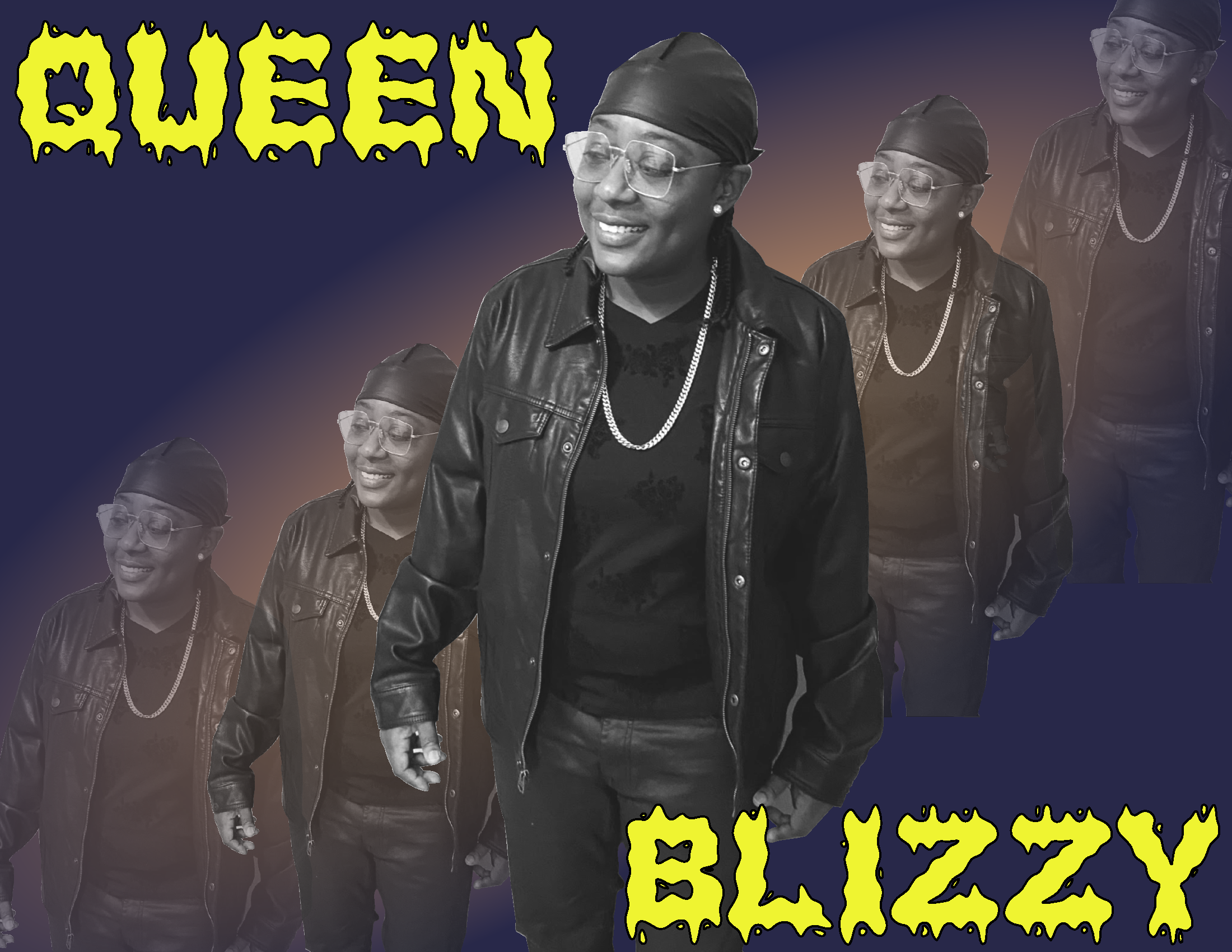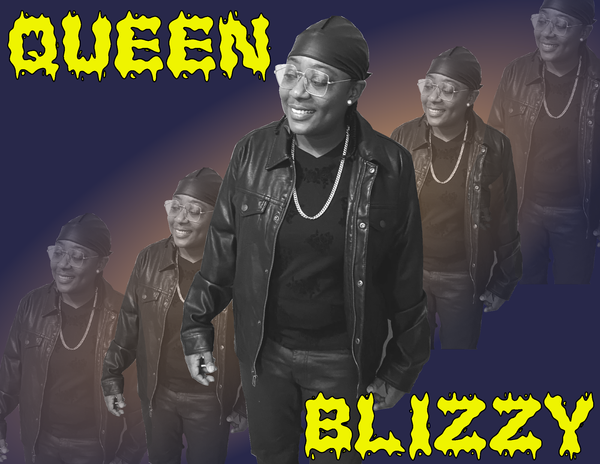 Rapper Queen Blizzy performed a four-song set as a part of Plea for the Fifth's Online Concert Series. Each act was selected and interviewed by a different Plea for the Fifth member with the goal of showcasing a diverse range of artists.
Plea for the Fifth reporter, Danny O.Z.E. sat down with Queen Blizzy to discuss her work as a Hip Hop artist and her activism related to Eric Garner and police brutality.
Interview highlights
Plea for the Fifth: How did you go from Ty Black to the name Queen Blizzy?
Queen Blizzy: Queen Blizzy is the well-rounded, finished product. I originally started off as Ty Black. People just started calling me [Queen Blizzy] in Brooklyn, East New York where I'm from. And at that time, it was very raw, like a very freestyle battle, gangsta rap mostly with some Knowledge.
I noticed that Ty Black was a common name. A lot of people from Brooklyn or even other hoods have that name, so I wanted to go with something more unique, and put my crown on, so that's how I came to Queen Blizzy.
Plea for the Fifth: What genre would you classify your music?
Queen Blizzy: When you listen to my music, you hear a wide range. You hear some street records; then you hear some get fly, have fun records. Then you hear your revolutionary records, or the ones that blend in between. So when I take a step back as like out of body, I think it's pretty dope. I'm very proud of the outcome of my artistry.
Plea for the Fifth: Can you describe your connection to Hip Hop?
Queen Blizzy: For me, the elements of Hip Hop are important for the culture to be really authentic. Hip Hop is a culture, and it's [a culture] that was created out of necessity. Because people of indigenous background—unfortunately, we were stripped of our culture. Because our culture was snatched, we created one. And I think that it is very important to hold on to those principles, so that you can keep the culture going. It keeps us well-grounded, the principles that were put into play.
Plea for the Fifth: How does activism influence your music?
Queen Blizzy: I am originally from Brooklyn; you can say I grew up in an activist mode. But when I actually started putting my boots on the ground and organizing was 2014. And this was from some incidents that took place in my neighborhood in East New York. One was not related to police brutality, and the other one was. After I read Assata Shakur's book, which is how I learned how to get out and start organizing, is in the midst of when Eric Garner was murdered, so I was in full speed. That was my year of really just diving into activism prior to his murder. So when it happened, I immediately wrote the Killer Cop record like the next day. And I came to Staten Island for big protests. And then I started networking with people because I guess it was what I wore. I had a custom-made Nefertiti hat that I wore for the "Who taught you to hate yourself" video, so I was in queen mode. And then people would network with me, and I was networking with them, and that's how I started to come to Staten Island.
Once I put it [Killer Cops] out, The New York Times mentioned it in a post with Alicia Keys and Uncle Murda; they had songs on the issue too. It was just like, on an underground movement level, we come in well respected. That's when I started to meet Jewel [Miller], and that's when I learned of Legacy [Eric Garner's youngest daughter] because originally, the way it was portrayed, she wasn't included in that. So I didn't even know she exists, which a lot of people didn't. And I really felt for that because I can identify with that. My father was murdered, right before I turned one, so I identify with young girls and mothers going through something of that nature.
It can be very political with the movement, especially what you see on TV. I felt that was even more of an injustice for her having to be on the backburner and having no voice or no presence and the whole world was saying "I can't breathe." So that's when I started working with Jewel. And we started the Legacy Eric Garner Left Behind. We have a couple of things that we do annually. We do July 17 [the anniversary date of when Garner was murdered]. We also do the back to school give back on his birthday annually. And then we have other stuff in between it.
Plea for the Fifth: Is there anyone you want to shout out?
Queen Blizzy: I would definitely like to shout out Shaolin Rising. Plea for the Fifth, they've been on the ground as well. I would shout out to Spirit Child. Jasi Robison, she's been a consistent, great supporter. Aunt Shirley, if you're from Staten Island, you know, Aunt Shirley. Even if you're not from Staten Island, you might know Aunt Shirley.
Caption: Aunt Shirley, Local Activist Speaking on July 17, 2021 CREDIT: Jaqueline Caruso | Plea for the Fifth
What we do is, especially on July 17, is we form a coalition with grassroots organizers, and we're very glad that each year some people decide to come across the water, so I'd like to shout them out too— Why Accountability. They're from the Bronx, every year they support. Also, Peter Eliscu, he films and documents the movement. Definitely have to shout him out because he's always been there to record and show support for Legacy every birthday. Hopefully I didn't miss anyone that definitely, definitely deserved it. But I will say those are my top people that I will salute in the movement right now.
This is the first installment of a six-part online concert series. Visit our site throughout the summer as we release the remaining performances and interviews. This project was made possible (in part) by a DCA Premier Grant from Staten Island Arts, with public funding from the New York City Department of Cultural Affairs.