Recent City Budget Cuts Threaten Staten Island's Youngest Workers
Cuts to the Learning to Work and Summer Youth Employment Program could impact future job development for the next generation of students.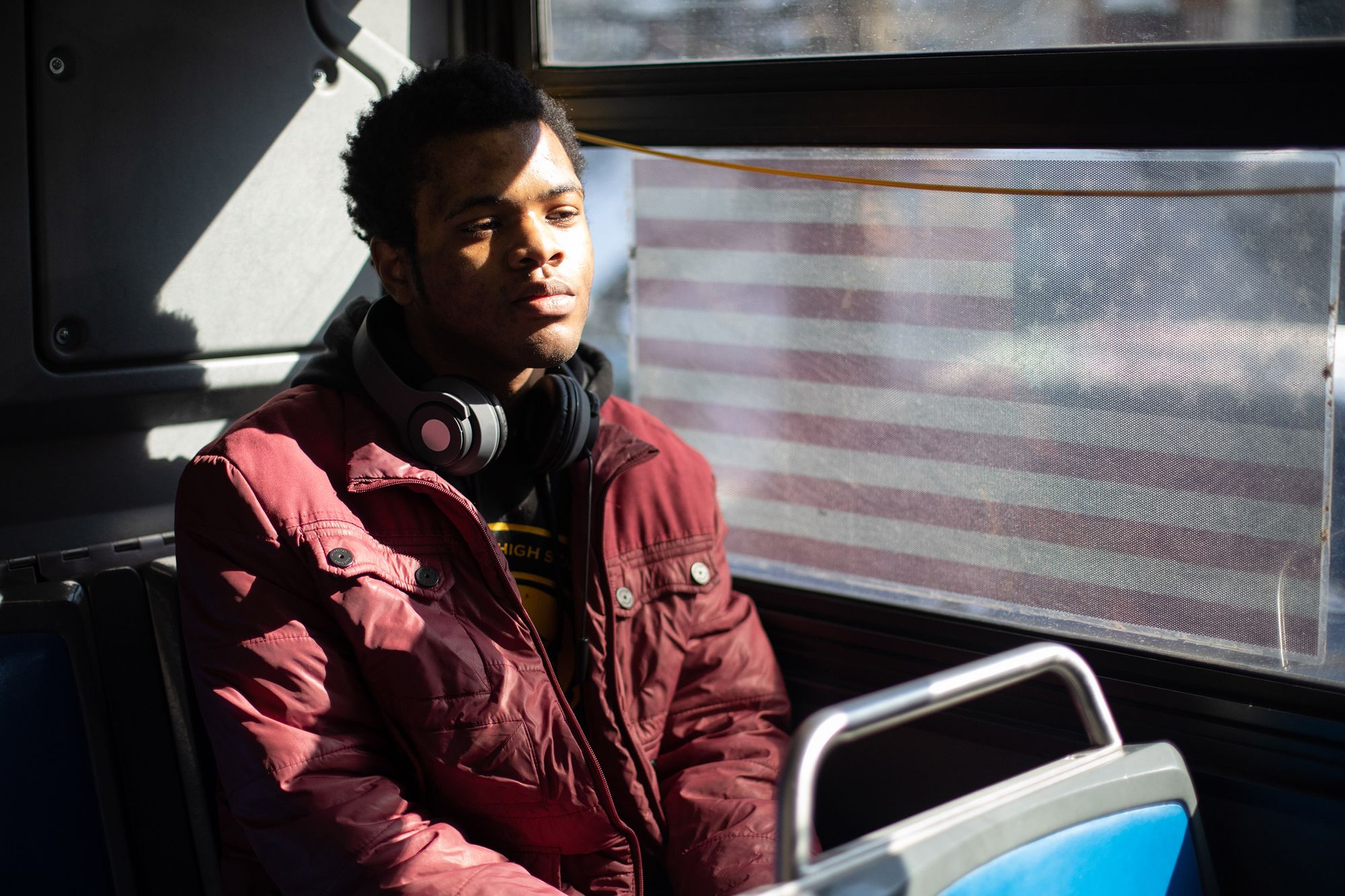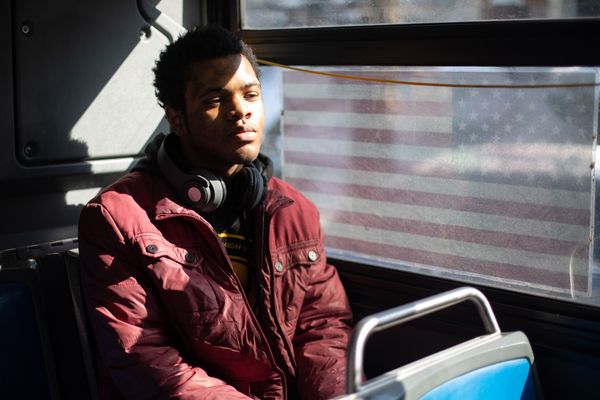 When NYC's 2021 budget proposal was drafted last July, city agencies faced massive cuts as a result of the COVID-19 pandemic. Tax revenues had decreased by an unprecedented $8 billion following the city's coronavirus lockdown, and additional funds were needed to address the public health crisis. More than a month after the Minneapolis police killing of George Floyd, calls to defund the NYPD grew in momentum.
The NYPD budget was ultimately reduced by $1 billion, but the cut was criticized as misleading. Nearly half of that reduction -- $400 million allocated for school safety officers --was simply shuffled to the Department of Education (DOE) budget. Activists have for years advocated for completely removing police officers from schools. A nationwide study published by the ACLU in 2019 states "there is no evidence that police in schools improve school safety— indeed, in many cases they are causing harm."
As city agencies faced difficult budget cuts, the NYPD was one of the few departments not mandated to enact a hiring freeze after the July proposal.
"Always your answer is to cut [youth] programs, and then send more police officers to try to do on the backend what we could have done on the frontend," said NYC Public Advocate Jumaane Williams during a virtual rally for the DOE's Learning to Work (LTW) program. "We very often are trying to fight just to save for the meager funding that we have, when really we should be fighting for additional funding."
LTW is a transfer high school initiative that provides alternative education, social services, and paid internship opportunities to over 16,000 NYC public school students annually through partnerships with non-profit organizations. The $42 million program was projected to be slashed by $30 million in the city's July budget proposal.

The cuts disproportionately impact vulnerable New Yorkers of color. LTW's 46 transfer high schools and 20 Young Adult Borough Centers in NYC serve predominantly Black and Brown youth and students dealing with mental health issues, disabilities, and homelessness. These students come to LTW after struggling at previous schools.

"[LTW] changed my life. I have a career path, I have options now, and I know myself, and that's been the best thing." said Brandon Plaza as he co-hosted the Staten Island rally in late October. "I'm a recent college graduate, and I didn't think that was ever going to happen.

Rallies were coordinated in each of the five boroughs to urge Mayor Bill de Blasio and School Chancellor Richard Carranza to reconsider LTW spending cuts before the 2021 city budget was finalized in November.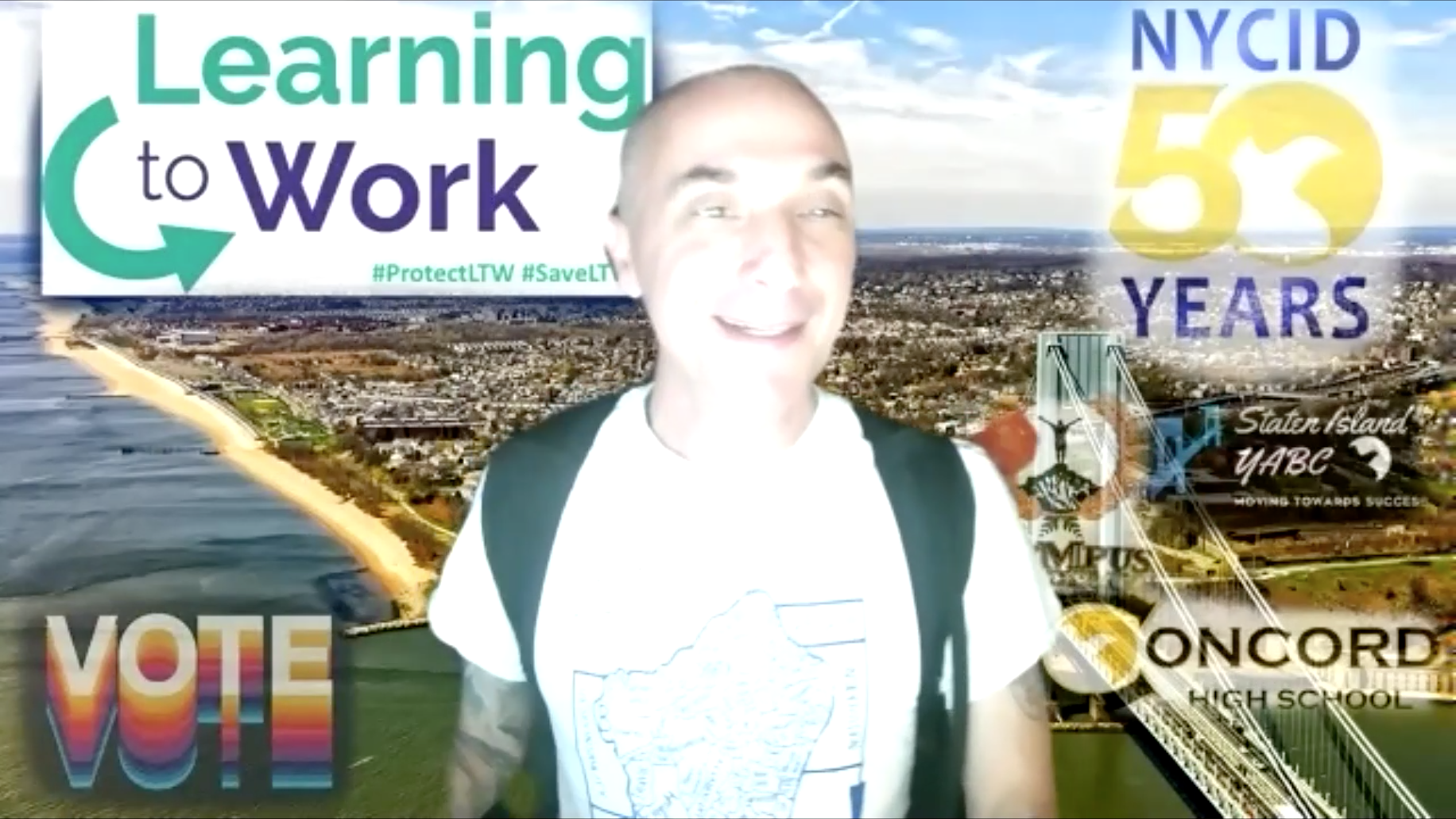 "I was a student that definitely fell through the cracks," said LTW alum Angelica Collazo who described challenges with mental illness and a difficult home life. She said LTW taught her "how to work", life skills, social skills, and public speaking.

Dahkimalik Short is a current LTW student who is temporarily living at a homeless shelter in Manhattan. "It is a very wonderful opportunity to get experience and get paid while you're going to school, that's a big part of the motivation that I have for the school," said Short. LTW students can intern at a local business or organization to gain job skills. During the 2019-2020 school year, $9 million was earned by students through minimum wage internships. Students from low-income families report relying on this money to help pay household bills.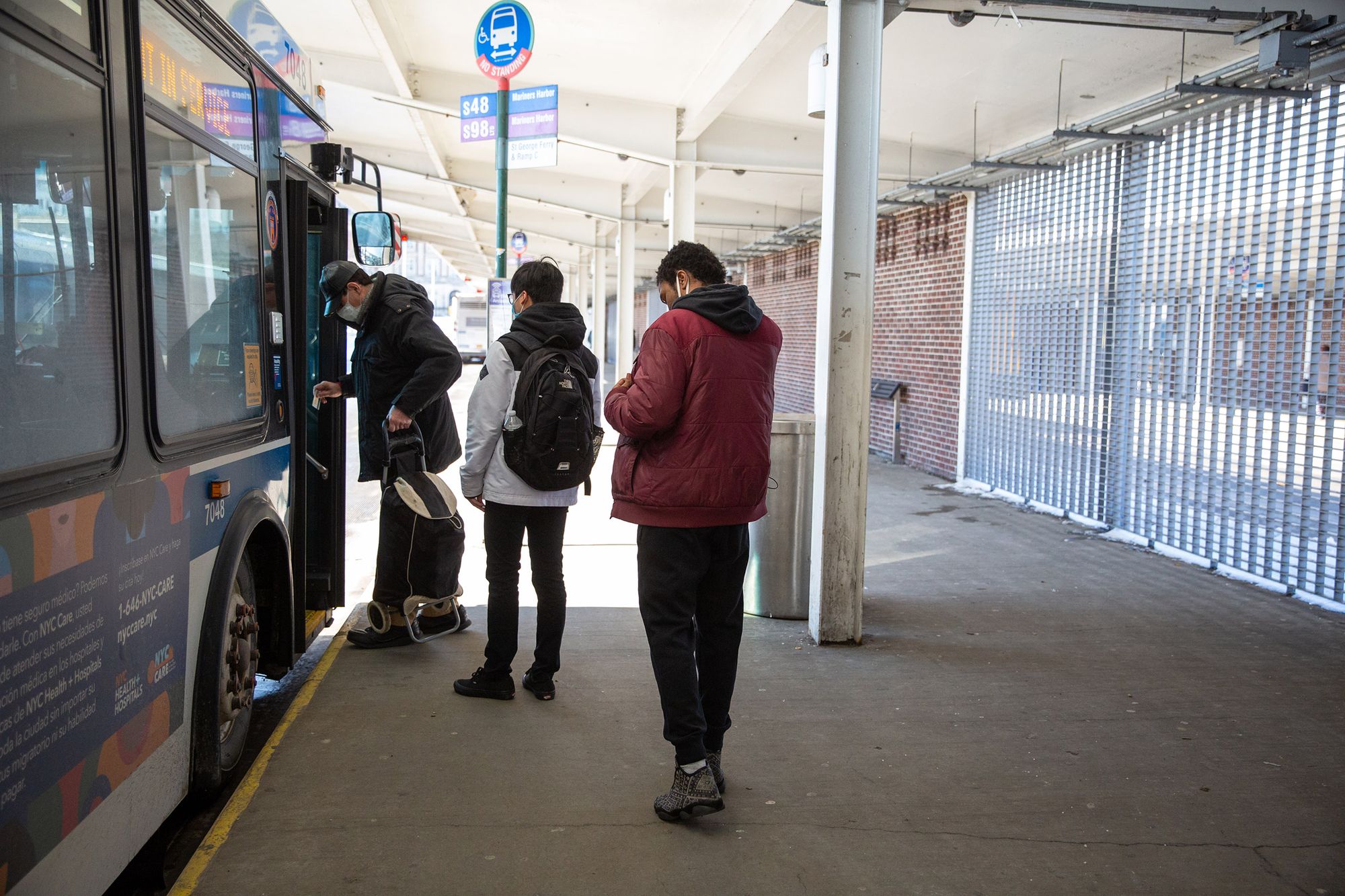 With the help of LTW, Short is now just 5 credits away from graduating. During his time with the program, he has completed several certificates and training programs, including a security guard training, construction worker certificate, and internship at Party City. He says after his graduation, these credentials will help him get a job as he works towards an Associate degree.

"They're not just staff, they're family," said Misha Winston, referring to program faculty. "They never turn their back, even after you graduate."

Similar to Short, staff members helped Winston earn her high school diploma and find her first job while she was living at a homeless shelter. Winston said it would be a "shame" if the program did not receive proper funding.

The initial 72% cut proposed for LTW schools was disproportionately larger than the 1.5% reduction for general education funds. In addition, during a time of economic crisis, charter schools received a 4% increase in 2021 funding. Charter schools have long been criticized for diverting public money from district schools.

"They're essentially cutting twice from our young people," said New York Center for Interpersonal Development (NYCID) Associate Executive Director, Michael DeVito, in an interview with Plea For the Fifth. "Can it get any more racist than that as far as the practices go?"

NYCID partners with LTW schools on Staten Island: Concord High School in Grymes Hills and the Young Adult Borough Center (YABC) at Tottenville High School. A majority of Staten Island LTW students are from the North Shore and have to commute up to 90-minutes to reach the YABC at Tottenville.

"I hear equity all the time from you, Mr. Mayor and Mr. Chancellor, where's your equity now?" pleaded Michael Noto, Staten Island YABC Program Administrator, during the October rally. "Those students at Stuyvesant and all those other great schools, they're going to be just fine."

Noto cited schools with high performing academic programs that did not receive drastic changes to funding. He said that during his 24-year career as an educator he never had witnessed such a devastating budget cut.

The mayor ultimately decided to decrease the program's cut to $10 million, a roughly 25% cut. NYCID says so far they have been able to manage with the aid of federal relief loans. However, their contract with the city for the YABC in Tottenville is set to expire in July 2021. Several other LTW non-profit partners across NYC are in the same predicament and fear that the vital programming they provide will be eliminated. A new round of advocacy efforts is currently being planned on Staten Island by the LTW Coalition and Youth WINS, an initiative to increase youth employment and school engagement.

"You cannot do budget cuts on the backs of the future generations of this city," said Donald DeRosa, Staten Island Borough Director for NYC's Comptroller during the rally. "When you invest in youth in every single corner of this city, you will always get a return on your investment."

According to a Community Service Society report, "In lifetime budgetary terms, 'each individual without a high school diploma represents a net cost to New York City of $134,037, whereas each New Yorker with a high school diploma or GED yields a net benefit of $192,715 – a swing of more than $325,000 per person.'" Based on those figures, NYCID argues that LTW programming has contributed a $4.9 billion net benefit to the city by helping more than 15,000 New Yorkers obtain a high school diploma.

The North Shore's City Council member Debi Rose is also fighting to restore funding for similar programs. On January 13, Rose took part in a virtual rally to increase funding for the 2021 Summer Youth Employment Program (SYEP) which provides professional development for youth through part-time summer jobs. Like LTW, a majority of SYEP participants are Black and Brown youth and utilize money earned to help support their families.

"SYEP has a history of narrowing the inequality gap, uplifting young people who would otherwise struggle to access the labor market," said Rose at the rally. She gained her first job through SYEP.


Last spring, the mayor initially eliminated the $124 million program, attributing COVID-19 restrictions. Through advocacy, Rose helped salvage $51 million for remote programming.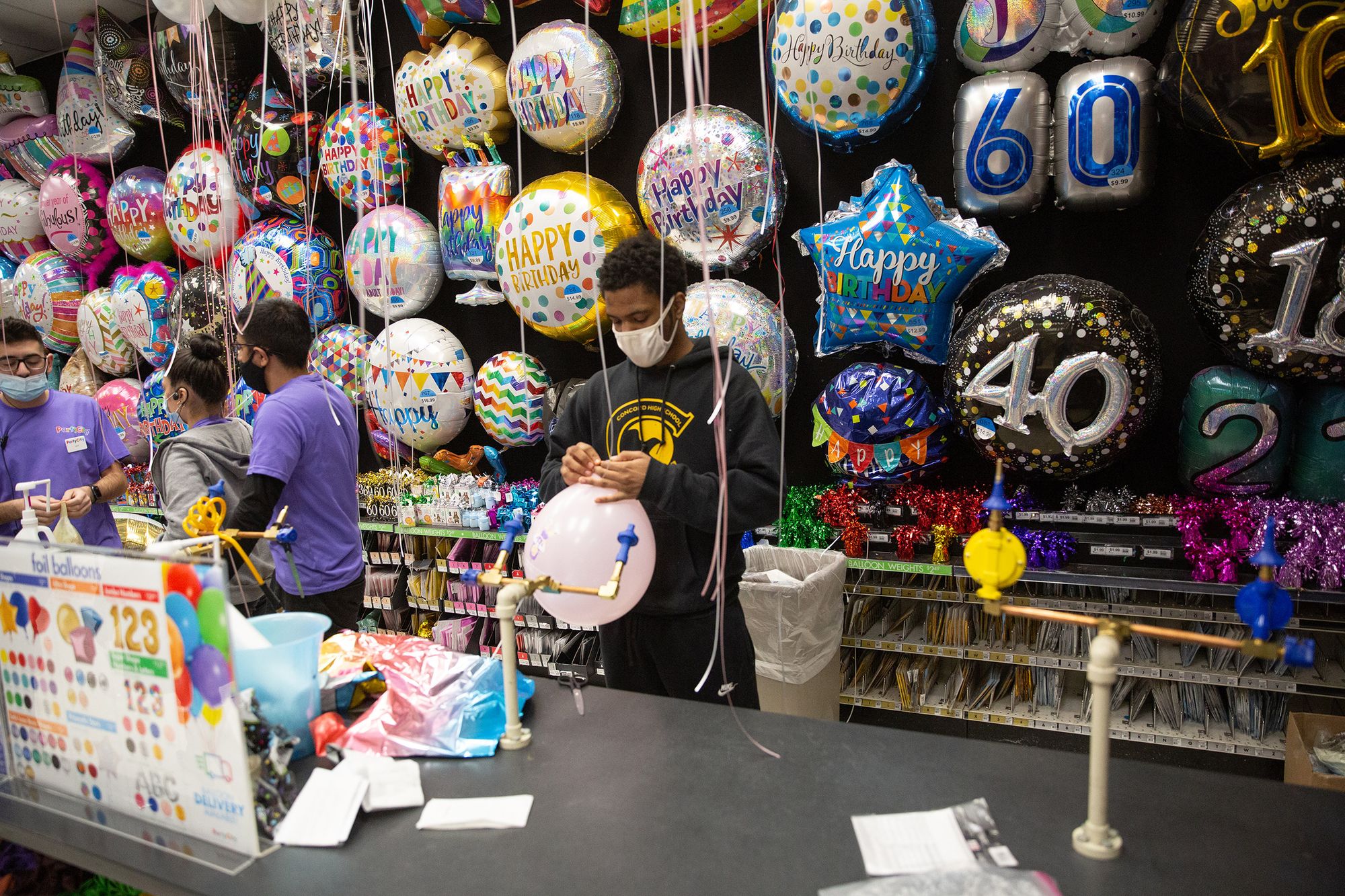 "The number one way to cut violent crime arrests in half is a job," added Public Advocate Williams during the rally. Several studies confirm that an eight-week summer job significantly reduces crime among youth. Williams supports universal summer employment for youth in order to redefine public safety mechanisms.

Rose would also like to expand SYEP but expects to fight just to fully fund this year's program.  "Let me be very clear, we will not balance a budget on the backs of our vulnerable youth," pledged Rose.  "During this [pandemic] that has magnified the glaring disparities in our city, it is imperative that we provide a safety net for our young people before they fall even further behind."
---
Cover Photo: Nineteen-year-old Dahkimalik Short takes the bus from the ferry to work on Feb. 20, 2021. Short attended New Dorp High School from 2015-2018, but family issues disrupted his education, and he had to relocate to a shelter. He currently a student at the Alternative High School, Concord.
Photographs by Olga Ginzburg for Plea for the Fifth
If you liked this piece and want to see more like it, please subscribe.