Lil Z
Lil Z, a young and upcoming Staten Island artist, spoke to Plea for the Fifth about the challenges and opportunities he faced while working on his EP Moving On during the pandemic.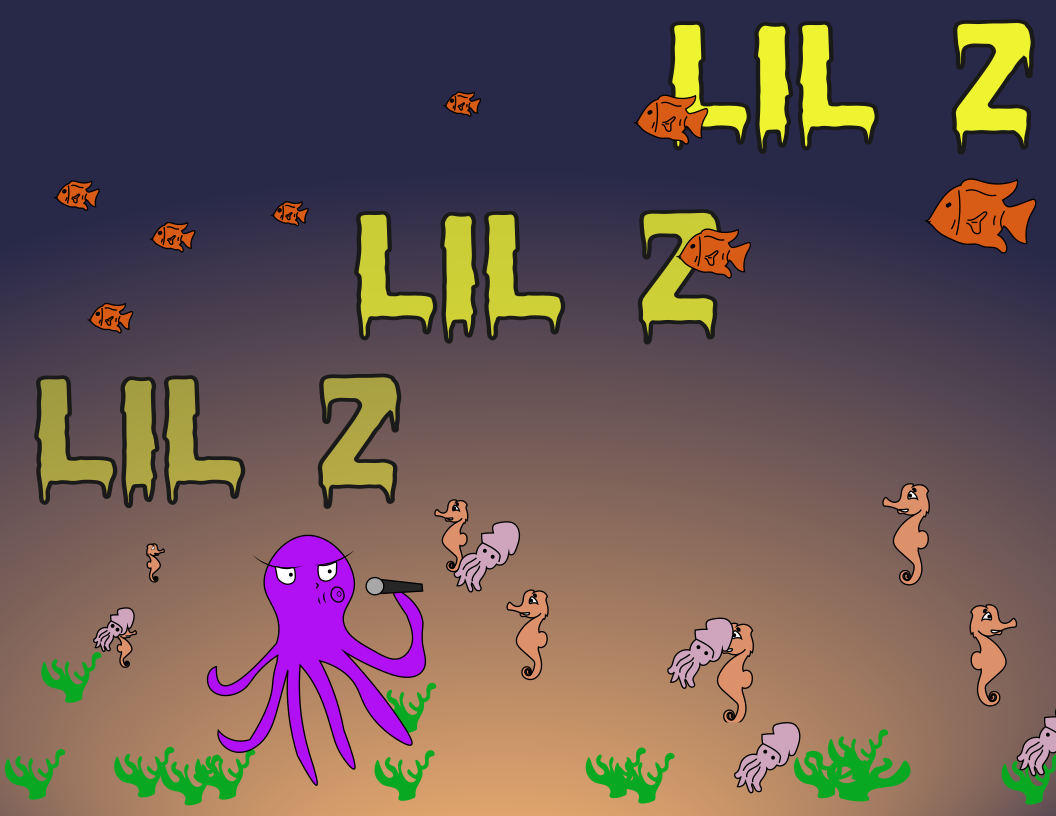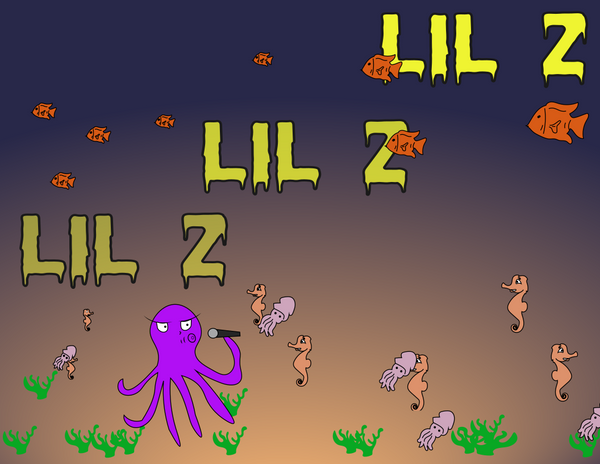 Lil Z, a young and upcoming Staten Island artist, spoke to Plea for the Fifth about the challenges and opportunities he faced while working on his EP Moving On during the pandemic. His musical performance for Plea for the Fifth's Online Concert series demonstrated his openness about mental health and his wide range of musical influences, from emo to R&B and Gen Z rappers like Juice WORLD.
Each act in Plea for the Fifth's Online Concert series was selected and interviewed by a different Plea for the Fifth member with the goal of showcasing a diverse range of artists. Check out previous performances from the series by Queen Blizzy and Justy.
This interview was edited for length and clarity.
Plea for the Fifth: Your album was completely written and produced during the pandemic. Can you talk about what that process was like?
Lil Z: I'm the type of person that needs to live before I write, and I wasn't really living [during the pandemic]. I was just in a room, and I started realizing I have bad anxiety sometimes, and I'm a really bad overthinker.
When it came to music, I wrote about these flings that would happen during COVID and then completely dropped. I'm a real sensitive guy sometimes, so all these kinds of things affected me. But it wasn't only that, it was the fear of going outside, the fear of being alone because I hate being alone. I'm a very social person. For example, when it came to writing songs, such as Drowning, one of the lines goes, "I'm used to my friends killing me, blood washed away by the rain".  To me that was seeing all these people I used to hang out with, not even reach out to me, not even really give a damn about what's going on.
For the album, down to the order of the tracks, it's like a story. It starts off real sad and then it gets a little angrier and then at the end it has an I don't give a fuck attitude because I am not going to keep giving a fuck and messing myself up with trusting these other people. So yeah COVID definitely had a big influence on the album, good and bad.
Plea for the Fifth: How did the pandemic financially impact you as an artist?
Lil Z: When COVID hit obviously I've lost my normal day job. It felt like a blow because I would get paid and immediately go to the studio that day right after I got my check. I had to find different ways to obtain money, keep money, and really be conservative with what I needed to spend it on. I was blessed to have one of my really good friends help me make this music and helped me engineer all of it.
Plea for the Fifth: What genre do you consider your music?
Lil Z: Music, as a whole, is like a single language. To put a genre on top of it, excludes possibilities that people who probably don't listen to this kind of music could feel. I guess to answer your question, I wouldn't put myself in a genre right now. But if I could relate to a genre, I guess it would be more melodic, like emo-ish kind of music, but that's what other people categorize it as, so I am going to just roll with that.
Plea for the Fifth: What are some of your musical influences?
Lil Z: I grew up in the early 2000s so, Simple Plan, Skillet, but also classic rock like R.E.M. and Led Zeppelin and R&B. It's because of these influences, I'm very versatile when it comes to music. Like a specific instrumental that has a certain vibe, I can pick up on that really quick and then add onto it with my kind of finesse. Rock bands, emo rock, punk pop, and rap like Tupac, Biggie. Believe it or not, Nellie, and Chris Brown, all these artists influenced me.
You listen to people like Juice WORLD, Lil Peep, XXXTentacion, unfortunately they passed away, but these people, they have cult followings. It wasn't just because they were cool, it was because their energy was something you could really vibe to. Their level of relatability struck a chord in a lot of people. In my eyes, that's exactly what it needs to be. It shouldn't be about the money. The more you chase a bag, the more it runs away from you. It should just be about chasing the passion and making sure that you put 110% into your craft. Because if it's dope, real recognizes real. Shout out to all of them and rest in peace for sure.
Plea for the Fifth: Are there also any Staten Island acts you want to shout out?
Lil Z: Michael Raguso, Boi-Bert, Boy Floss again, William Starda Perry, Only Sibling. Shout out to Only Sibling and Eterna and Katrina. All those people are phenomenal artists, phenomenal people, phenomenal energy. I hope you guys check them out.
Plea for the Fifth: What's your plan for the rest of 2021? How can fans support you?
Lil Z: My plan really is to be able to do more performances, put myself more out there because I feel like I took it for granted before COVID.  I realized I really need to step up and do my stuff.
The way [fans] can support is just being along for the journey. I don't want your money, I just want to give and receive energy. If we can vibe together, then we're no less than family in my eyes. So if they want to support just, kick back, relax and just try to relate as much as you possibly can. And stream Moving On; it's on Spotify, Apple Music, all that good stuff.

This is the third installment of a six-part online concert series. Stay tuned as we release the remaining three performances and interviews. This project was made possible (in part) by a DCA Premier Grant from Staten Island Arts, with public funding from the New York City Department of Cultural Affairs.